Advance Your Business to the Next Level with Innovation Lifecycle Management
by Alexis Borucke | June 16, 2020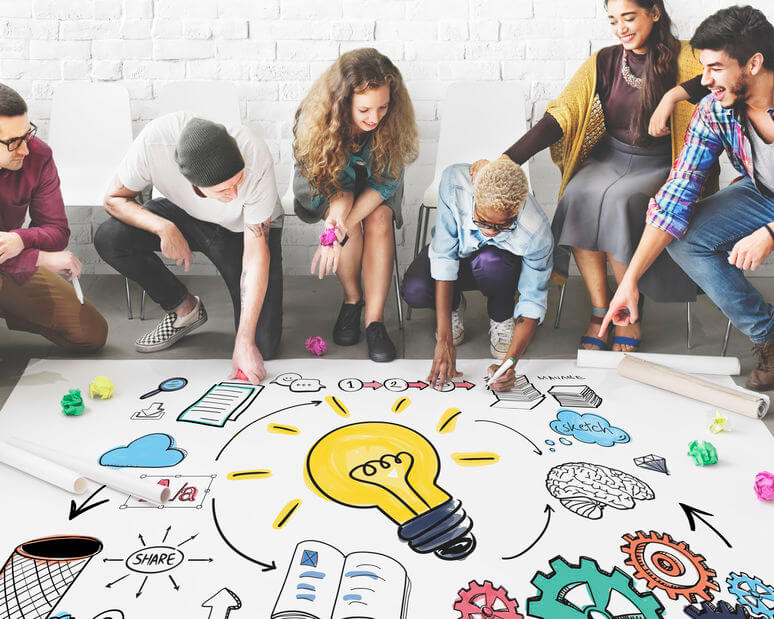 High-growth businesses consistently find new ways to solve inefficiencies, use data to their advantage, and push the boundaries that have traditionally defined their particular industry. In other words, they innovate.
Despite several recent examples of successful business disruption and best practices for encouraging innovation, many C-level leaders worry that their company isn't up to the challenge. In fact, according to a 2019 Gartner survey, the biggest barriers to innovation are risk resistance, inability to measure impact, and talent shortages.
Innovation is rarely just a single idea or lightbulb moment. Rather, innovation requires strategy, investment, and leadership before that idea has real impact. That's why strategic business leaders are exploring the value of innovation lifecycle management solutions to facilitate the collaborative power of employees, customers, and external partners.
Innovation lifecycle management tools embolden businesses to revitalize product offerings, production processes, and more with new ideas that can be developed into the next big thing. Imagine having a single place, or innovation hub, where employees submit ideas that can be refined, tested, and tracked through potential launch.
What is the innovation lifecycle?
The innovation lifecycle is not just about generating ideas or being creative. Instead, it is a directed process that aligns innovation parameters with company goals. The innovation lifecycle is about taking an idea from point A to point B—to make it a viable product that directly contributes to revenue. Often this requires the ability to tap into ideas generated from both internal and external collaborations that help satisfy customer demand for "newness" and "nowness". Within the innovation lifecycle, it's also important to understand and track a business' return on investment (ROI) from concept to market.
An innovation lifecycle management (ILM) solution ensures your business doesn't stifle creativity or miss out on great ideas. Instead, ILM improves company culture for creatives and product teams because it enables you to collect and tap into all the spontaneous ideas that arise during day-to-day business operations. Whether it's a new product or an enhancement to an existing product or process, ILM provides a way to collect ideas that can be used, refined, and tested. And it tracks all of the time, effort, and costs that go into that process.
How fashion brands use ILM tools to generate ideas
Forward-thinking fashion brands are leveraging ILM to grow and sustain a pipeline of ideas using surveys, portals, brainstorming sessions, focus groups, and other tools and methods. Once ideas are logged in the system, innovation teams review, refine, and advance the idea to determine its viability. For example, your business can explore whether an idea is already patented or how that idea would be positioned in the market. Each iterative session on that idea will add more data—why an idea is a go, a no-go, or a hold—as well as generate other supporting documentation needed to secure a budget for advancing a particular idea to the next level.
Exenta's Innovation Hub
There's no question that a lot of time, effort, and money goes into transforming an idea into a viable product or process. Exenta's ILM solution enables your business to track an idea from first presentation all the way through to product launch and beyond. The Innovation Hub tracks all the meetings, investments, asset purchases, attorney engagements, and more so your business has visibility into the future ROI of that product and places an accurate value on your intellectual property. It provides justification for your company's overall investments in innovation; your business will have better insights into the profit and loss behind each idea.
Exenta's Innovation Hub helps your business maximize success through the ability to:
• Improve quality and quantity of ideas.
• Crowdsource ideas using surveys, portals, and focus groups to grow your idea pipeline.
• Review, refine, and rate ideas with guided navigation.
• Follow 40-step workflow to put together all the information around an idea, leading to a pitch deck and initial business plan.
• Define challenges and engage employees with ability to gain recognition for ideas.
• Track expense and ROI for the innovation pipeline.
• Enable collaboration with both internal and external partners.
• Leverage an easy-to-use platform, available on any device.
Innovate Without Limits™
Exenta solutions embolden the apparel industry to gain deeper customer insights that drive better business decisions and increased profitability. Learn how you can drive greater innovation, build a thriving organizational culture, and generate renewable revenue streams—all at a fraction of the cost of traditional enterprise solutions. Request a free software demonstration to see how the Exenta Innovation Hub can help you harness the collaborative power of your employees, customers, and partners.
Companies across in the fashion industries are using an innovation lifecycle management system to take their business to the next level. Request a demo today to see how Exenta's innovation software can help advance your business.

Back