Connectivity and collaboration have long been end goals, but creative teams often have considered PLM solutions more of a hindrance than a help.
That's because many of these systems require tedious data entry and time-consuming processes just to accomplish simple things like adding a new concept or style.
Our PLM integration with Adobe Illustrator takes the user experience to a whole new level. Aptean believes that PLM fashion software should enable creative teams to stay creative. This powerful Design Plug-in for Adobe Illustrator works with Exenta from Aptean PLM to reduce the amount of time designers spend creating and managing designs, articles and colorways. It eliminates excessive data entry and streamlines the design and development processes by empowering designers to launch new products and bills of materials without ever leaving Illustrator.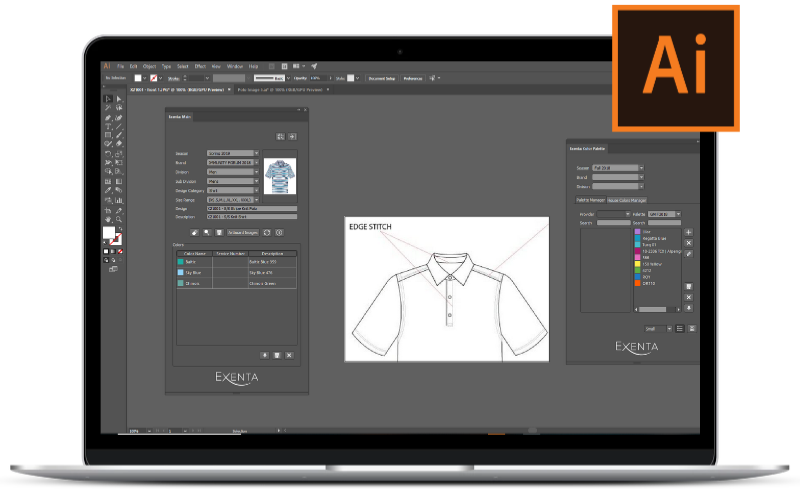 The Simplest Path From Concept To Consumer