Remote Collaboration and the Power of Cloud-based PLM
by Alexis Borucke | June 6, 2020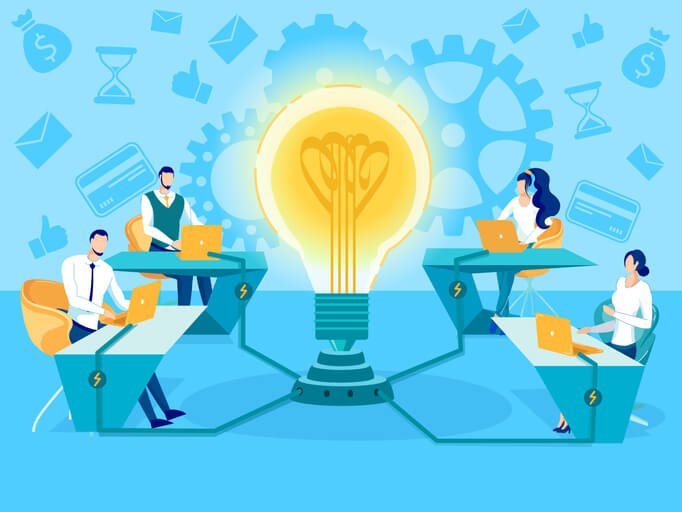 The pandemic has given so many of us an opportunity to experience remote work, and as a result, many fashion and apparel companies are evaluating how well their systems support remote teams. Today, after several months of working through the design and collaboration process remotely, some organizations are past the virtual learning curve.
Are more companies considering making working from the new normal? Five years ago, the obvious answer would have been "No." But, the pandemic has made many organizations reconsider. Many digitally driven corporations including Shopify, Facebook and Twitter have all announced plans to transition some of their workforce to permanently work from home. Even companies with more traditional needs like manufacturers are allowing non-production employees to work virtually. If French automaker PSA is ready to embrace a "new era of agility", it stands to reason that many fashion brands will do the same.
According to a recent study published in WWD, 77% of workers surveyed would like to option to continue working from home at least part of the week post-pandemic. In addition to the benefits that work from home is providing in minimizing the spread of COVID, companies are also seeing opportunities to leverage work from home as an opportunity to recruit talent outside their geographic footprint. As more fashion brands explore the possibility of allowing more of its workforce to be virtual, technology needs to support remote work and collaboration are essential to their success. For designers, a cloud-based product lifecycle management tool is key.
At Exenta, we've been fortunate to receive rave reviews from users of our PLM REVO application since its release a few years ago. "PLM Revo is a fresh take on PLM in terms of being able to put the designer first," says Exenta PLM Product Manager, Nikole Davis.
But, how have Exenta PLM REVO users faired at home, away from the collaborative surroundings of their workplace? Is their current work at home environment sustainable? We wanted to check in with our PLM users and see, so we got in touch with Julie Keller, a freelance designer with 20 years' experience in apparel, textiles and fashion design who also works with Exenta's PLM solutions on a day-to-day basis.
In other systems, collaboration is cumbersome, distracting creatives from their normal process. Long periods of waiting for feedback or for a sample garment to arrive through the mail is an outdated way to work. Julie Keller, who regularly uses Exenta PLM REVO, struggles when she is working with a brand that does not have a cloud-based PLM, "I've been doing some freelance recently for another company, I've been on their Dropbox and it's been a disaster. I can't get into the Dropbox and then they have to give me access." She continues, "I do have a friend that has no PLM at all and it's a disaster… Who has the Excel file? Which one is the most recent one? Should I send it to you? Have you updated it? It doesn't work. It makes no sense."
In today's consumer driven climate, the sooner you can get your product(s) to the market the better. Exenta PLM supports that by making communication and collaboration effortless by including user and team notifications, system-wide commenting, and assignments & handoffs through design milestones. Our advanced platform also includes Adobe Illustrator Plug-in, data import suite and a mobile-first design.
So many adjustments have forced their way into industries due to COVID-19, is it time permanently adopt some of these changes? More than ever, the demand to work from home is apparent, and more apparel and textile companies are changing with the times. How easily are you able to commit to these changes? With Exenta PLM Revo, working from home will be your easiest commute.
Exenta PLM REVO™ Design Plug-in for Adobe® Illustrator® enables designers to launch new concepts, contribute to and use information from PLM software fashion industry without ever leaving their design software let alone their home. The web-based/cloud/mobile solution streamlines approvals, change management, line selection, vendor quotes and bids, compliance and other global processes. Getting a cloud based, mobile solution is a key component in efficient and at home business stability and organization. Real-time information and analytics keep everyone working on the same page and supports better-informed and more timely business decisions.
Traditional PLMs have all the data points in one central space, but Exenta PLM makes it more efficient to get to the data. Keller says, "When I'm working in PLM REVO, I'm not having those issues. Everybody's looking at the same thing at the same time. It's not like I'm trying to futz through trying to figure out different programs and how do I send those, and what format does it have to be in for them to see it."
We asked Julie how working from home has affected her communication with her manufacturers across the globe. Keller explains, "They're seeing exactly what I put in as well. We're easily collaborating with [manufacturers] overseas." She continued, "My friend, she has no PLM, so I can't even imagine. She said it's a disaster… She's working at night when China's open and all that just trying to get everything back and forth." Without Exenta's PLM Revo solution, collaboration is time consuming and poor supply chain management leads to costly losses.
Exenta's Product Lifestyle Management Revolution (PLM Revo) takes the user experience to a new level. It eliminates much of the tedious data entry, to keep designers creative and automates time-consuming processes to speed products to market and simplify global collaboration. Our PLM solution provides companies with better ability to streamline products and have more control over collections with the ability to collaborate quickly and effectively. Don't waste your time with lagging data streams or an PLM system. Schedule your demo today.
With remote work becoming a part of today's new norm, having a system that can support remote teams is crucial for your business. Request a demo today to learn how Exenta's cloud-based PLM can help your company transition to working from home.

Back