How Exenta Client Klear Vu Adapted Its Innovative Manufacturing Process to Produce Personal Protective Equipment (PPE)
by Alexis Borucke | March 30, 2020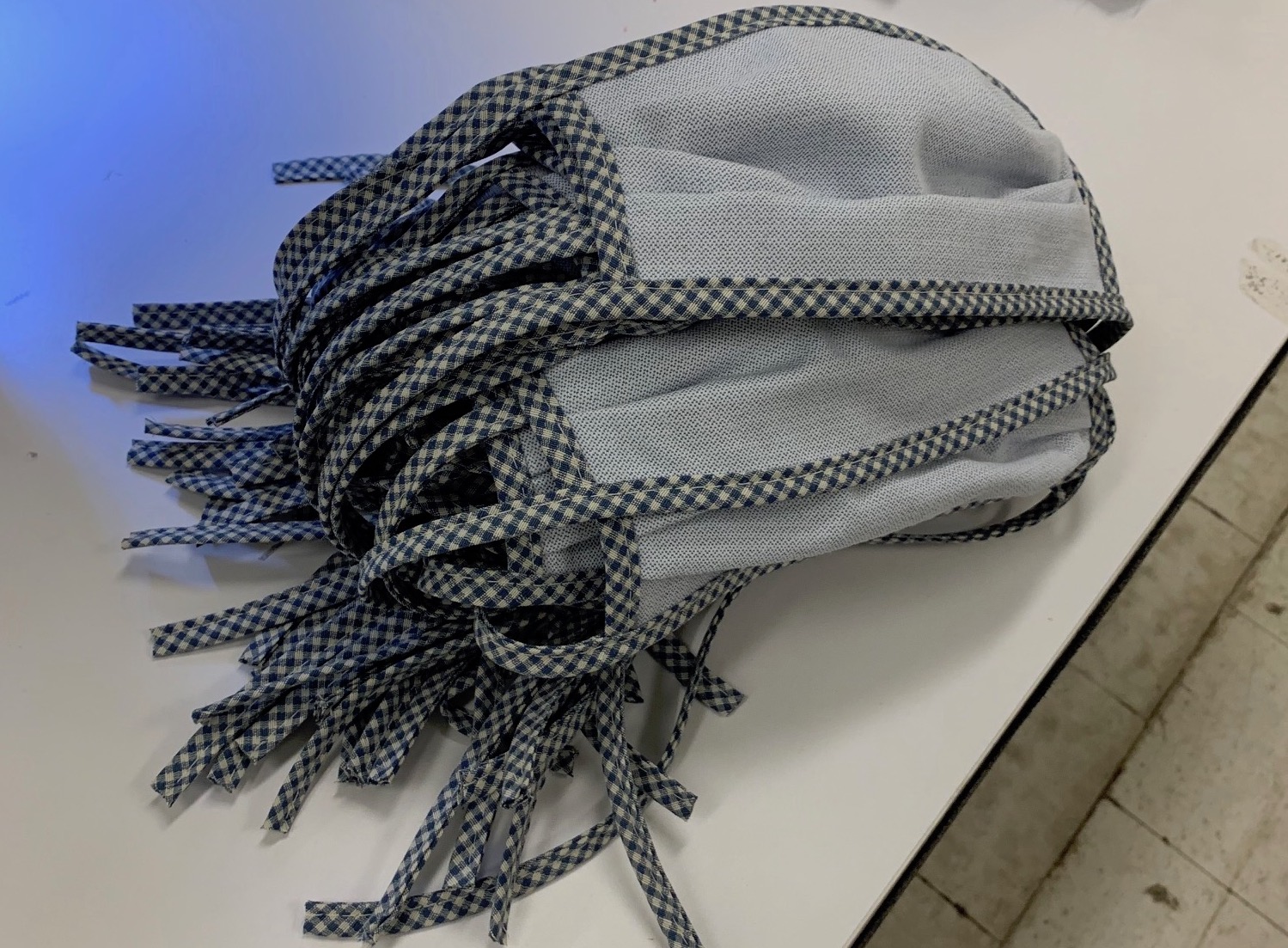 The fashion, beauty and home goods segments of our economy have an unprecedented opportunity to be heroes in a time of national crisis. Amid stories of luxury perfumeries shifting production to make hand sanitizer and apparel companies donating scrubs to healthcare workers, Exenta would like to recognize our clients, who are stepping forward in inventive ways to support the community by manufacturing PPE in this unprecedented time of need.
This is the first in a series highlighting our clients, their creativity and generosity. If you have a story to share, please contact us.
Klear Vu's History of Innovation
Since 1927, Klear Vu has been known for consistent quality, on-trend fashion, technical innovation, and on-time delivery. Known for several patented products: The Gripper®, Spill Guard® and Delightfil®. Based in Fall River, Massachusetts, Klear Vu designs a variety of chair cushions and pillows distributed through major US retailers including Walmart, Amazon, Kohl's and Bed, Bath and Beyond. Klear Vu is an industry leader in technical innovation, committed to developing products that meet its consumer's complex needs. The company has been an Exenta ERP customer for over three years and we recently had an opportunity to speak to Ben Cooper, President of Klear Vu.
Meeting Community Need Through Innovative Manufacturing
When Cooper noticed a decline in customer orders due to retail closures amid the COVID-19 pandemic, he saw an opportunity to draw on his organization's key values: a passion for innovation and a commitment to support its community. Instead of closing his factory, Cooper led an initiative to retool production in its factory to manufacture PPE, specifically washable protective masks for use by members of at-risk communities.
"We recognized a huge need for protective equipment for vulnerable populations," said Cooper.
The Klear Vu team quickly got to work adapting its design and manufacturing capabilities to produce washable protective masks. After a few, short design iteration cycles, Klear Vu landed on one that leveraged the sewing techniques used in the manufacture of its popular cushions.
In just two days, the company produced over 1000 masks and expects to have many thousands available in the coming weeks. The first recipients of donated masks were a local nursing home, the Fall River Fire Department and the Diocesan Health Facilities.
Klear Vu is aware of considerable demand in the community and aims to support it. "We wanted a PPE design that would be efficient to manufacture, so that we can produce as many as possible in a short timeframe, while still maintaining processes to keep our employees safe and healthy," Cooper shared.
The company's 170,000 square foot facility is being disinfected regularly, and teams are observing appropriate distancing guidelines and utilizing special handwashing stations set up due to the pandemic. Cooper shared that it's wonderful to see how Klear Vu employees have come together to help the community.
"We are grateful that we could look to our history of innovation to develop a homegrown solution to address a community crisis," concluded Cooper.
Exenta is proud to partner with Klear Vu. In a time of uncertainty and crisis, focusing on what your organization does best and how it can make those competencies relevant is a hallmark of true innovation.
If you are considering making a shift to manufacture PPE, #StoptheSpread is a collective of American CEOs working to help companies shift production to meet critical needs for PPE. Learn more at #StoptheSpread.
If you are interested in giving back to the community by producing PPE, learn how Exenta's solution software has helped clients make the shift.

Back