How Supply Chain Technology Can Help You Navigate Coronavirus Disruptions
by Alexis Borucke | March 12, 2020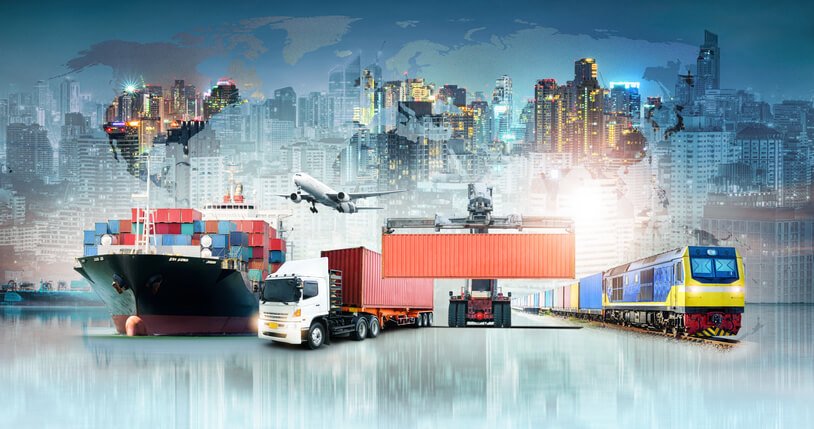 How will COVID-19 impact the Fashion and Apparel Supply Chain?
Global supply chains are being put to the test by the novel coronavirus sweeping the planet. The fashion industry has already started to experience disruptions. February through March is normally the time for designers to showcase new collections during worldwide fashion weeks. This year many buyers stayed home, unable or unwilling to travel to the shows and unsure how much inventory to order in the face of increasing global financial uncertainty.
Shanghai Fashion Week was postponed indefinitely. In Milan, Giorgio Armani made the dramatic decision to hold his runway show in an empty theatre and livestream the event online. Just as Fashion Month came to a close, Milan and major parts of Northern Italy were placed on full lock-down to combat the outbreak of COVID-19. At the start of Paris Fashion Week, France had 14 cases of coronavirus—by the end, more than 200 cases. Many design houses were handing out face masks at their shows. Some in the industry are questioning whether this year's experience could permanently change the future of Fashion Week.
This pandemic will have a lot of negative implications for business. How much it will impact different businesses and industries will vary. But in general terms, companies should be forecasting supply chain impacts and making contingency plans about:
• Labor shortages – If your sewing operations are still up and running, they may experience increased absenteeism as the coronavirus circulates in that geographic area. Workers who are symptomatic need to stay home to avoid spreading the disease. However, doctors warn that the virus seems to spread before some people show symptoms. Sooner or later, your business will probably start to see more workers staying home sick.
• Manufacturing stoppages – In the event of a government mandated lock-down such as occurred in Hubei Province, China or Daegu, South Korea, your production facilities may be forced to close altogether for some period of time. The stoppages in China lasted for about a month—longer in Wuhan.
• Sourcing challenges – Factories in China have operated at partial capacity for more than a month. The apparel market has been particularly impacted. Even brands that do not produce in China, may source fabrics and other materials from Chinese suppliers that will have a backlog of orders to fulfill as they resume operations.
• Slowed or stopped logistics – Again, drawing from the example in China, trucking logistics largely stalled under travel restrictions that would not allow shipments to cross between provinces and cities. Even today, only a fraction of the nation's truck drivers are back on the job. The few cargo ships that left Chinese ports during the peak of the virus were mostly empty. The National Retail Federation predicted that the coronavirus would contribute to a projected 12.9 percent slowdown at US ports last month. As we move forward, shipping ports and airports could be closed anywhere the virus starts to create a localized outbreak.
• Decrease in consumer demand – During regional quarantines, many brands have had to close their stores. This will obviously cause a dip in sales. But online business may suffer too. It may not be possible to make deliveries. As people are asked to stay home, their wages drop and so does consumer spending power. Distortions in the financial markets may also give consumers pause about discretionary spending on fashion.
Technology can help weather the storm of impact of COVID-19 to the fashion and apparel supply chain
Fashion businesses who have invested in modern supply chain technology may find they have a better ability to adapt to and withstand these extraordinary challenges. To keep up with rapidly changing conditions, you will need superior supply chain visibility and really good tools for communicating with suppliers, vendors and customers. Here are six technologies that can help you navigate around the ways that COVID-19 will impact the fashion and apparel supply chain.
Product Lifecycle Management (PLM) —PLM speeds up the path from concept to customer for apparel, helping designer create new styles more quickly and develop tech packs for manufacturers more easily. PLM also includes digital communication tools that let manufacturing managers communicate easily with product managers, alleviating the need for potentially risky (and time consuming) business travel. By making product development more efficient, you can leave extra time for manufacturing and logistics.
With PLM, your product managers can model "what-if" scenarios to see how choosing different suppliers, materials, or production facilities will impact costs and delivery schedules. This will help you find paths around sourcing problems and production stoppages.
Shop Floor Control — A Shop Floor Control system is designed to track the progress of production throughout a sewing operation. Supervisors, managers and workers all gain visibility into WIP by receiving real-time information and notifications on computers and mobile devices. This enables brands to see how production is running in all of their facilities worldwide. In this way, you can increase your order size with a facility that is running at full capacity to offset one that is shut down or only partially running.
To combat the virus in the workplace, you'll need safe distances between stations and machines will need to be sanitized with disinfectant between operators. Shop Floor Control can also help limit the spread of disease—instead of passing papers or gum sheets down the line, each worker touches their own dedicated tablet or scanner to record their work. Managers can view real-time production reports without touching gum sheets that every worker touched.
Third-Party Manufacturing (3PM) — If you aren't operating your own production facilities, 3PM automation can provide the same type of real-time visibility into WIP as Shop Floor Control. If there's a problem with one of your 3PMs, you'll know it as soon as you see production fall off. You won't need to wait for a vendor to admit they have a problem.
Enterprise Resource Planning (ERP) — An ERP system provides a centralized source of truth for reporting, analysis and planning. With an ERP, you'll be able to measure results more quickly and make more accurate projections about the financial impacts of COVID-19 on your production costs, inventory levels, and sales.
Electronic Data Interchange (EDI) — The key to navigating supply chain disruptions is real-time visibility coupled with extremely accurate and timely communication to vendors, suppliers and customers. EDI enables you to receive and supply up-to-date information about orders, payments, inventory, shipments, production orders, and more.
Warehouse Management System (WMS) — During the pandemic, there might be times when inventory gets stretched very tight. To manage customer expectations, you need to know exactly what is in stock and what is committed/available. A WMS offers real-time visibility into inventory levels and automates receiving and put-away of inbound inventory plus picking, packing and shipping for outbound orders. Having a well-organized, efficient warehouse and easy-to-use WMS will be huge benefits if warehouse absenteeism rises or you need to hire temporary help.
Vendor Portals — This is another example of technology that improves communication between retailers and vendors. Retailers get real-time visibility into available inventory and WIP through vendor portals, receiving updates from contractors for both committed and consigned goods. When integrated with PLM, retailers can speed up and respond to unexpected developments with COVID-19 by quickly shifting purchases to other suppliers through the vendor portal.
Exenta has created the most modern, end-to-end supply chain solution designed to empower agility in the fashion, apparel and soft goods industry. Understanding that many fashion and apparel brands and manufacturers are facing uncertain times, Exenta would like to express our support and confidence that the industry will emerge from this challenge stronger than ever. Often necessity can be the driver for change, and for those ready to explore more modern supply chain solutions, Exenta is ready to help.
With Covid-19 in full swing, many companies are experiencing several negative implications. Check out our solutions page to learn more about how Exenta's supply chain software can help your business navigate through these challenges today!

Back