Consumer Omnichannel Expectations Are Shaping Fashion and Soft Goods Technology Needs
by Roberto Mangual | January 15, 2020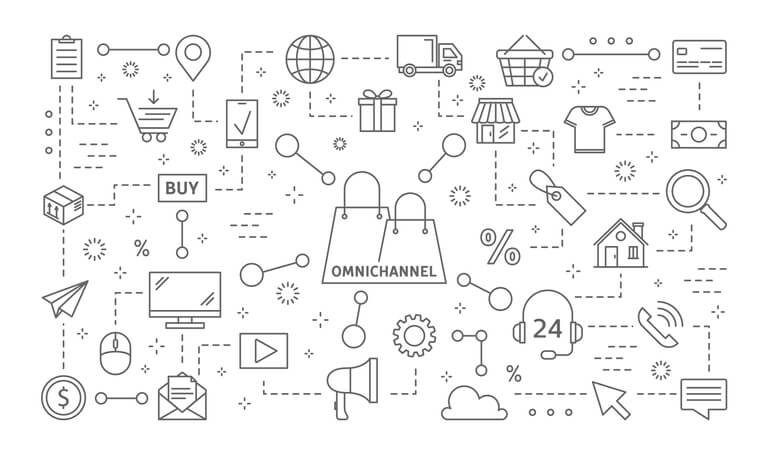 Customer experience drives fashion and soft goods sales. Whether shopping online, on mobile devices, by phone, or in a brick and mortar store, today's consumer expects you to know who they are and what they like across every sales channel.
What is driving the need for an omnichannel customer experience? Today's consumers crave authenticity, personalization, and convenience. They want to engage with your brand and products on a level that feels personal including product recommendations based on their styles and preferences. They also expect that same highly personal and satisfying customer experience to extend across every channel they use to interact with your brand.
What Should an Omnichannel Experience Look Like?
When fashion and soft goods retailers execute a well-designed omnichannel marketing strategy, consumers should enjoy a consistent experience across any channel they use to interact with the company. Ideally, that experience should be personalized to their:
• Shopping preferences—some consumers like to view and touch things in a brick and mortar store but prefer to make selections and place orders online. Some like to shop on their phones, but make returns to a physical location. Whatever combination of mobile, physical, online, and telephone channels a customer uses, the experience should remain the same.
• Product and style preferences—When making product suggestions, if a customer has always purchased geometric, modern patterned fabrics, the suggestion generator shouldn't be push florals or antiques. That is why It's important to gather as much information about each customer's style from both shopping and purchasing history.
• Garment size—if shopping for fashions, nothing would be more frustrating than seeing the perfect pair of jeans suggested but discovering they only come in petites while you wear plus sizes. In an online experience, it would have been better to shop by size and avoid the confusion.
• Purchasing decision drivers—over time and with proper data collection, brands can identify what types of offers drive a consumer's decision to purchase. Does a discount offer bring a customer onto the web or into the store? Or is she more inclined to respond to exclusivity—for example a "sneak peek" of the new season's line up for "top customers. Maybe offers with very short availability help her make a quick buying decision, for example a product that will only be offered during a one-day flash sale.
• Marketing media—some customers respond to email offers while others like receiving information in the mail or by text. Many shoppers rely on social media for a visual tour of all the latest styles and fashions. Finely-tuned omnichannel strategy reaches out to consumers using a personalized mixture of marketing formats.
Try, Buy and Return through Bricks or Clicks
Consumers should be able to try out products, buy them and, if necessary, return them across any combination of channels they prefer. When they do so, they expect any automated system or employee of your brand to have access to the same customer and order information. For example, if a shopper purchases clothing at the store but wants to return it by phone, the call center should be able to quickly access information about the purchase using a purchase number from the receipt or a customer loyalty number.
Industry-Specific ERP Is the Technology Hub that Helps Brands Power the Omnichannel Experience
A true omnichannel customer experience requires brands and retailers to know an awful lot about their customers. Consumer data is the hard currency of successful omnichannel strategy.
Select each business system with an eye to leveraging real-time consumer data for the benefit of the customer experience. Business systems must be able to share data easily with a single source of organizational truth—the ERP system. ERP serves as the central hub for all customer, sales, and financial information.
It's easy to see why an industry-specific ERP is a must for fashion and soft goods. The same customer and order data must be available to the e-commerce web/mobile stores, point of sale (POS) software, and the call center. Inventory information must update immediately as orders get placed. Inventory counts must be aggregated across all warehouses. A generic ERP would lack fashion and home goods specific industry language and might not capture enough data to power your personalization tools or make meaningful analysis with predictive analytics.
Next-generation Exenta ERP was purpose-built for the fashion and apparel industry, with 700 years of combined experience and apparel-specific expertise supporting its continuous development. It enables brands to utilize the fashion industry size matrix—including style, color, label, dimensional sizes, and pre-pack information such as tickets, tags, and labels.
Exenta ERP helps brands engage with new channels rapidly, thanks to built-in EDI, real-time inventory visibility across in-house and third-party warehouses, comprehensive e-commerce and omnichannel integration, and consignment inventory capabilities. Schedule an Exenta ERP demo to see how an end-to-end solution designed for fashion and soft goods brands is essential technology in an effective omnichannel strategy.
[/et_pb_text][et_pb_code _builder_version="4.6.1″ _module_preset="default" admin_label="Code"]
Customer experience can make or break companies in the fashion industry. Learn how Exenta's software solutions can help your company create an omnichannel customer experience.
[/et_pb_code][et_pb_code admin_label="Code" _builder_version="4.6.1″ _module_preset="default" hover_enabled="0″ sticky_enabled="0″]
[/et_pb_code][/et_pb_column][/et_pb_row][/et_pb_section]

Back