Real-Time Fashion SCM Software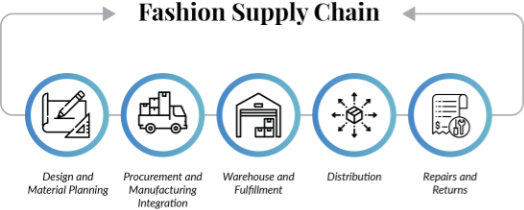 "Exenta's leading edge technology provides everything our old legacy and other systems we looked at couldn't – flexibility, ease of use, and, most importantly, complete visibility into our operations so that we can make better informed business decisions. The implementation was very fast and we have experienced significant competitive advantage and return on investment."  Larry Warehime, COO, Royce Too
Supply Chain Management Software Key Advantages
✓ Improve Collaboration with Vendors
✓ Accelerate Development Cycle
✓ Gain End-to-End Visibility
✓ Optimize Inventory Control
✓ Reduce Product Costs & Overruns
✓ Improve Testing & Quality
Find The Best Supply Chain Management Software At Exenta
Up and down the supply chain, Exenta's fashion supply chain management software improves communication and collaboration with all of your supply chain partners—from materials suppliers to vendors and customers.
Maintain control over schedules and costs with real-time visibility into product development, planning, procurement, production scheduling, inventory and WIP. Exenta's supply chain management software allows you to pinpoint exactly where adjustments in your supply chain could positively impact production time, quality and costs.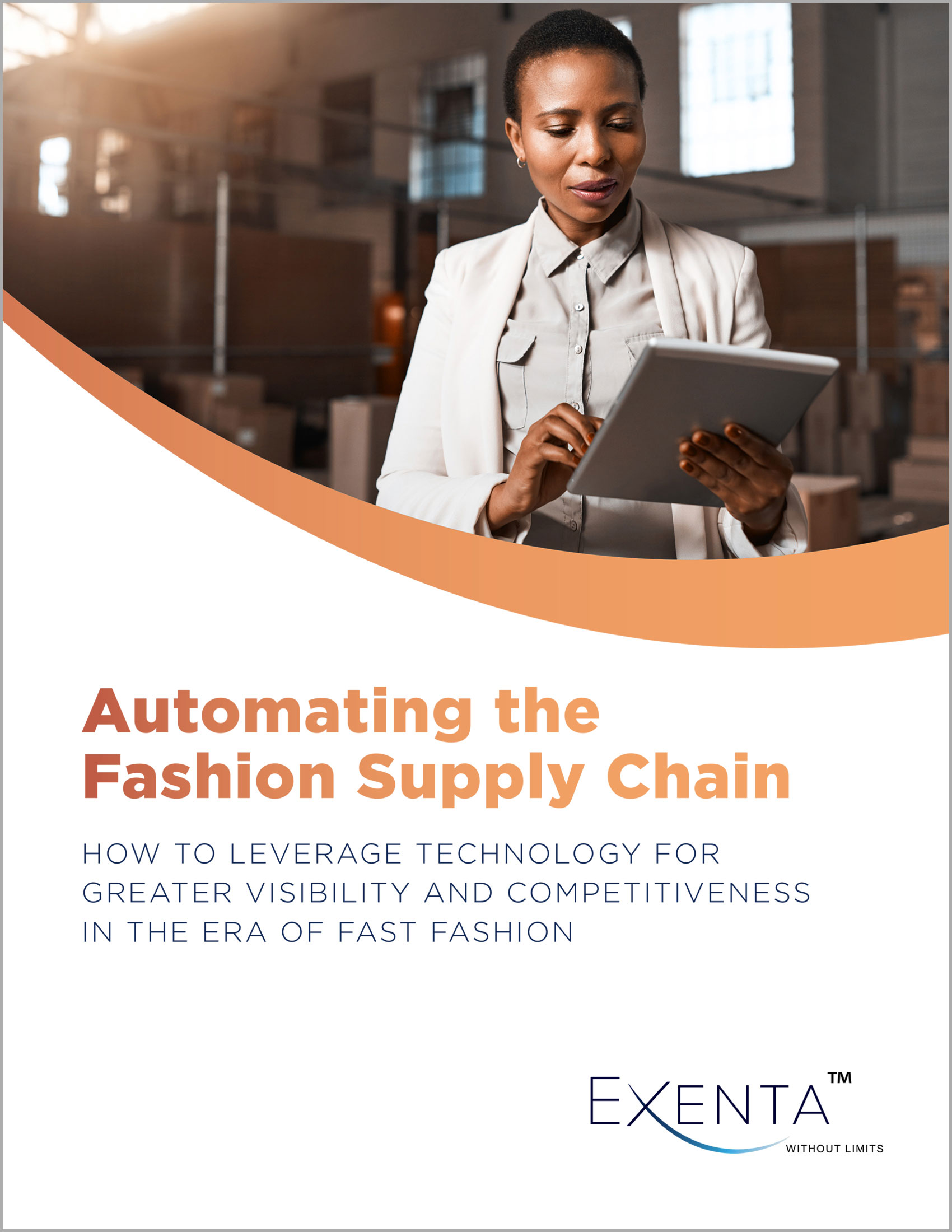 Read Our FREE Whitepaper
and learn how to bring efficiency to the five stages of the Fashion Supply Chain
DOWNLOAD NOW
Read our Whitepaper on Fashion and Sewngoods Manufacturing Best Practices >
The Simplest Path From Concept To Consumer
Product Lifecycle Management (PLM)
✓ Tech Pack Development
✓ Line & Seasonal Management
✓ Sourcing & Costing
Enterprise Resource Planning (ERP)
✓ Optimize Financial Management & Reporting
✓ Electronic Data Interchange (EDI)
✓ Materials Requirements Planning
Vendor Portal
✓ Automate Procurement & Bidding
✓ Track Supply Chain Stages
✓ Improve Sample Quality & Accuracy
Shop Floor Control
✓ Real-Time Visibility & Control
✓ Speed On-Time Deliveries
✓ Advanced Planning & Scheduling
Third-Party Manufacturing (3PM)
✓ Real-Time Visibility into WIP
✓ Reduce Inventory & Meet Demand
✓ Track 3PM Orders
Warehouse Management
✓ Increase Inventory Accuracy
✓ Reduce Inventory Levels
✓ Master Omnichannel Fulfillment
It's your choice. Stay with an inefficient legacy system and isolated data streams, or make the move to our next-generation enterprise technology and take your business into the future.
Related Articles