How to Use ERP Software in the Apparel Industry
by Nina Davies | June 25, 2021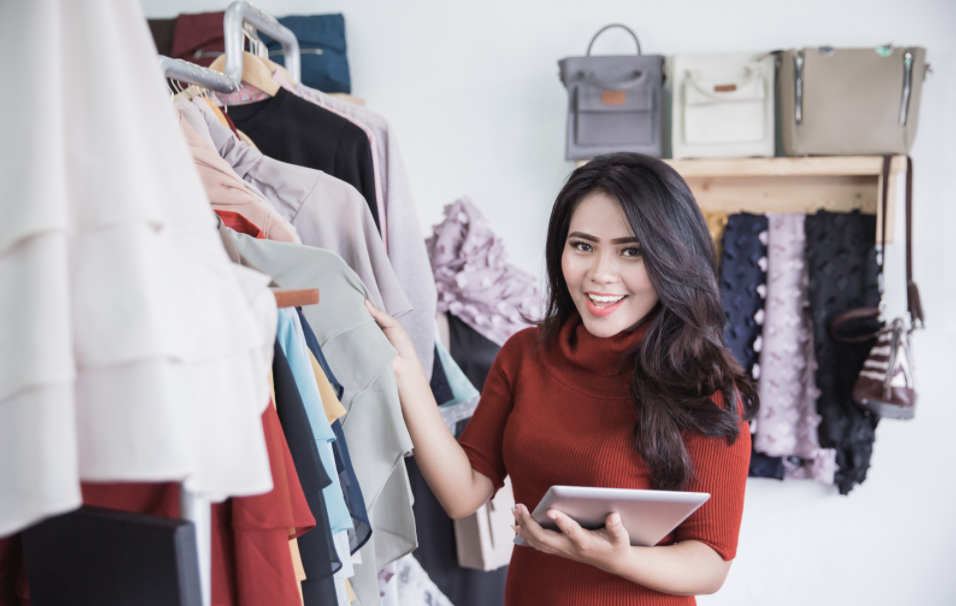 While apparel ERP software has become commonplace in the fashion and soft goods industries, many companies do not know the proper way to set up and use such a complex and dynamic system. Utilizing an ERP software system has many benefits including automating critical processes, improving financial controls, boosting productivity and efficiency, and increasing collaboration among parties along the supply chain. According to Aberdeen Group, "ERP systems that provide accurate, real-time information about daily operations help companies reduce operational costs by 23% and administration costs by 22%". Implementing a fashion ERP system can be tedious and time consuming, but doing it correctly will be highly rewarding for a company in the future.
Reviewing Your Business Processes and Defining Scope of Implementation
Before implementing a fashion ERP solution, it is crucial to review the processes a business goes through daily that make up a product lifecycle. Most companies have a variation of these core systems: Customer Acquisition (Sales), Product Delivery, Product Development/Manufacturing and Accounting. How can these processes be improved? What goals does a company wish to achieve once an ERP system is implemented? It is critical to look at each core process of the business and see how an ERP system for the fashion industry will improve them. From there, a business can define the implementation scope: What will be affected? How long will it take? What is going to change? Each ERP implementation project is unique, and a detailed, research-based approach will ensure successful implementation.
Investing in Training
To avoid the many risks associated with the application of an ERP system, training is a critical step in the process. Functional training should be arranged for all users, both before implementation and during. A flexible and dynamic ERP system has consistent updates and advances, and a good ERP company provides consistent training during the entire implementation process, all system updates, and beyond. This helps avoid any major operational disruptions after go-live.
Exenta delivers 24/7 service to over 50,000 customers in 15 countries worldwide. Exenta ensures security, flexibility and increased control of a business's total cost of ownership. With Exenta apparel manufacturing ERP software, companies don't have to worry about a fashion management plug-in disappearing or a shift in development that may cause a speed bump in their unique operations, and will only deal with Exenta products and team when there is an inquiry.
Focusing on Data Quality and Migration
One continuing benefit to a strong ERP system is accurate, real-time data collection.Prior to implementation, a company should remove any outdated or inaccurate data from their existing system, such as supplier data, customer data, accounts history, etc., and confirm the remaining data is accurate.
Customizing and Integrating your ERP Platform
Customizing an ERP solution refers to the act of altering the system in different capacities to meet a company's specific needs or requirements. Many garment manufacturing ERP software solutions allow very little customization. Most companies need customization to achieve the goals they set before implementation. Some examples of customization include adding new features, modifying existing ones, and/or configuration of the existing system to support other solutions (such as PLM, Shopfloor Control, EDI) or other third-party functions. With Exenta, ERP can be configured with multiple other systems to create a cutting-edge digital supply chain.
"Due to the integration between Exenta ERP and Exenta Shopfloor Control, our operators are able to scan their own work. By not having to scan barcodes in the office, we reduced our managerial and administrative time by 80%. Basically, we saved one FTE (full time employee) who was then reallocated to a sourcing and business development role, which increased revenue opportunities."
-Carrie Bovender, CEO and Owner, Grand Forest
ERP software solutions are the future of the fashion and soft goods industries. To keep up with demand and changing consumer behavior, it is essential to have an integrated digital supply chain, and ERP is the backbone. Exenta's industry-specific fashion ERP system software supports apparel management businesses by making it easy to manage business processes for products designed, manufactured or sold. The Exenta fashion ERP system is supported by a skilled staff, ensuring every customer has one point of contact for any issue, backed by the Exenta team's deep expertise — guaranteed to resolve any issue quickly.
We see every inquiry through to a satisfactory conclusion. See what the right ERP system can do for your business, and what being an Exenta parter means. Request a demo today.

Back