Learn How Modern PLM Tools Can Take Your Fashion Brand to the Next Level
by Nina Davies | May 13, 2021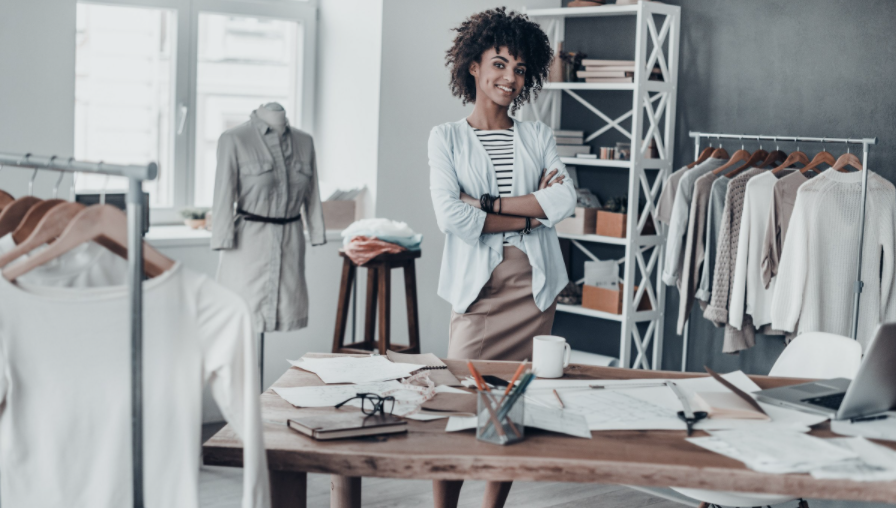 What is PLM?
Product lifecycle management (PLM) in the apparel industry refers to software that integrates throughout the entire product lifecycle from inception to manufacturing and distribution. PLM software provides a collaborative system that connects players across the supply chain through accurate, real-time data and information collection. CIMdata, a PLM consultancy, states, "It is important to note that PLM is not a definition of a piece, or pieces, of technology. It is a definition of a business approach to solving the problem of managing the complete set of product definition information—creating that information, managing it through its life, and disseminating and using it throughout the lifecycle of the product. PLM is not just a technology but is an approach in which processes are as important, or more important than data."
In 1985, American Motors Corporation (AMC) was struggling to keep up with their larger competitors, such as Ford and General Motors. To stay ahead, they needed to speed up their product development process. AMC decided to adopt an early form of PLM technology. A digital platform that held all documents and data in a centralized place, this technology provided a communication system that allowed for engineers at AMC to be much more productive while reducing costs. AMC (now Chrysler) being an early user of PLM allowed the company to become the auto industry's lowest-cost producer in the 1990's.
PLM in the fashion industry
As other design based-industries learned of the benefits that automobile manufacturers were reaping through the use of PLM solutions, adoption of the solution accelerated. In fashion and apparel, PLM tools have become the preferred system to facilitate the communication of design specifications across creative teams, technical teams and production teams within more innovative companies. Surprisingly, many companies in the fashion and apparel space are still laggards in the adoption of technology in many areas, including design and development.
Increasingly, brands without a PLM platform struggle to communicate and collaborate effectively with internal teams and external partners. For them, data is not easily shared, version control is an issue, and as a result, design and product errors can go unnoticed, delaying time to market.
In the highly competitive fashion and apparel industry, speed to market is crucial. A PLM solution initiates an efficient path from concept to customer, so products are accelerated to the market faster, global collaboration is simplified, and designers can focus their energy on the creative process.
PLM Software Platform Key Advantages include:
✓ Grow Revenue while Reducing Costs
✓ Accelerate Design, Development & Sourcing
✓ Enhance Design Creativity & Productivity
✓ Boost Calendar/Process Visibility & Control
✓ Streamline/Automate Frontend Processes
✓ Foster Team & Supply Chain Collaboration
Discover the right PLM solution for your business
"BEFORE WE HAD EXENTA'S PLM REVO, THE DESIGN TEAM WAS PRETTY INEFFICIENT, DEDICATING A LOT OF TIME TO DIFFERENT TASKS THAT DIDN'T ADD VALUE TO OUR COMPANY. SINCE PLM REVO WAS IMPLEMENTED ALL THE EMPLOYEES INVOLVED WITH THE SYSTEM ARE NOT ONLY ENJOYING THEIR WORK A LOT MORE, THEY ARE ALSO MUCH MORE EFFICIENT, INCLUDING MYSELF. OUR TEAM IS A LITTLE SMALLER THAN BEFORE AND WE ARE ABLE TO ACHIEVE BETTER RESULTS, WITH FEWER PEOPLE. WE'RE THRILLED WITH EXENTA PLM REVO."
– Luisa Zamora, Director of Development and Design, Confecciones ZOE
An effective PLM system automates the approval process to eliminate back and forth emails, spreadsheet tracking and manual approval requests. Security features lock an approved design as final, so that version of the tech pack is safeguarded for production, eliminating any worries that last-minute changes will lead to mistakes at delivery.
Exenta PLM REVO is cloud-based, putting real-time and historical product development information at a design team's fingertips, providing brands unparalleled visibility into material sources and costs, vendor availability and performance, scheduling and lead times, samples, and more. The web-based/cloud/mobile solution streamlines approvals, change management, line selection, vendor quotes and bids, compliance and other global processes. Real-time information and analytics keep everyone working on the same page, and our apparel PLM software supports better-informed and more timely business decisions.
Exenta's highly trained experts are armed with application and industry expertise to deliver rapid responses and provide unsurpassed PLM support. Exenta's enterprise management systems and our staff's leading-edge technological expertise simplify and optimize IT across business systems and processes. We provide professional consulting and support solutions for the complete Exenta suite and help our clients navigate technology issues, best practices and fashion software trends.
See what the right PLM system can do for your business. Request a demo today.  

Back