Guide To Choosing the Best Apparel ERP Software Solution for Your Business     
by Nina Davies | March 26, 2021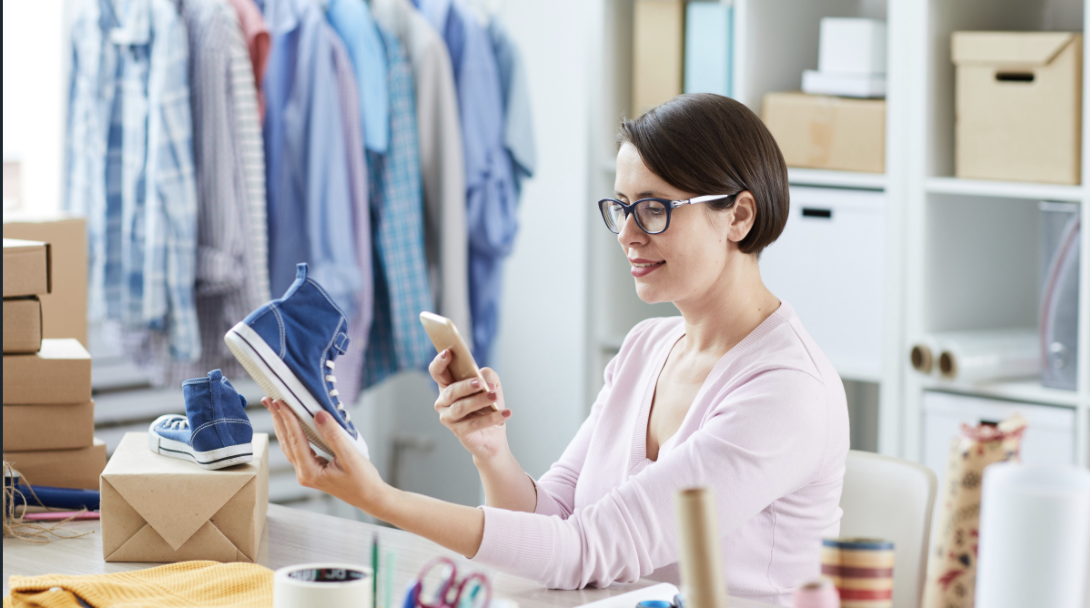 What is Enterprise Resource Planning (ERP)?
Enterprise resource planning (ERP) is a software system that seamlessly integrates all processes involved in running a soft goods or apparel manufacturing business. Such processes include sales, finance, inventory, planning, marketing, human resources, and more. An ERP system gives each department access to information company-wide through one collaborative interface. The data collected about each division is available to other parts of the company, allowing for faster and easier communication.
With the emergence of the Coronavirus pandemic, shopping was forced to evolve. Consumers are depending on online shopping more than ever before, and it has become essential for businesses to have a strong e-commerce platform. Companies are under constant pressure by consumers to offer the best e-commerce and fulfillment services. This is not always an easy feat if you are looking to fulfill orders efficiently while remaining profitable. A business' e-commerce site is more manageable and easily organized with an ERP software solution by creating a streamlined order process and integrating data into one unified system.
How to choose the ERP that is right for you
Finding the right apparel ERP software can be a complex process. Trial and error can be expensive, and every company looking for ERP software has their own specific set of interests, needs and goals. Whether you are considering implementing an ERP system or upgrading an existing one, it is important to understand ERP and what the right one can do for you. A good ERP system allows you to gain real-time visibility across your company, increase productivity and efficiency, and advance your business. It includes features such as inventory and order management, quality control, warehouse management, planning and scheduling, document management, and more.
Manual data entry and outdated software may waste valuable time and inhibit growth, but an ERP system streamlines your business by providing real time data 24/7, so large spreadsheets and tedious data entry are no longer necessary. It also promotes collaboration between parties in all aspects of your company which increases efficiency, visibility and accessibility.
Exenta ERP
An ERP system provides a centralized source of truth that helps connect other business systems for analysis and planning. The right ERP helps fashion companies optimize financial management and reporting as well as planning for materials requirements. ERP automates tracking and reporting—leading to as much as a 20% reduction in administrative labor hours.
A modern ERP can help a company achieve its goals financially as well as operationally by providing real time information with automatic reporting. This bypasses the painstaking task of collecting information from all across the company and creating massive excel sheets. In today's market, there is no time to waste. You need the right answers at the right time to hit your financial goals. Companies must modernize to keep up with retailers and consumer demand, and data must be processed quickly. Exenta understands the industry, and we are able to deliver an ERP system that keeps your company ahead of the competition.
Exenta's industry-specific fashion ERP system software supports your apparel management business by making it easier to manage business processes for the products you are designing, manufacturing or selling. Traditionally defined seasonal calendars are being replaced by continuous development cycles that deliver greater and more frequent product innovations. Order management and fulfillment is now far more demanding in the era of omnichannel retailing and requires exceptional ERP software. To address these new realities and build sustainable success, retailers, brands and manufacturers know that they must leverage the latest information technology and integrations in their apparel ERP software to streamline processes and manage costs.
The benefits of a good ERP system truly never end. See what Exenta ERP can do for your business. Request a demo today.

Back