The Future of the Fashion Management Software Market
by Nina Davies | February 10, 2021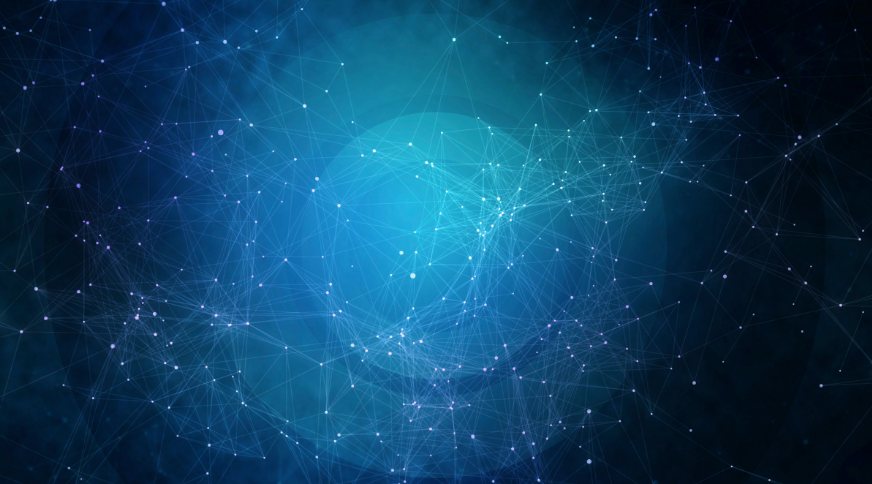 The Covid-19 pandemic: The unanticipated transformation of an industry
Covid-19 has had an unforeseen and unprecedented impact on the fashion industry as a whole. Clothing sales dropped by nearly 34% in March of 2020 as the pandemic spread across the United States. Consumers cut their spending and began shifting their buying behavior to adhere to new lockdowns and restrictions. Like most major disruptions, this is pushing the limits of industry resilience. The clothing and fashion management software industry is subsequently having to prepare and evolve for the future. Technology has made a massive impact on the fashion industry, and the Covid-19 pandemic has only increased the importance of implementing new software throughout the design, manufacturing and distribution processes.
The rise of technology in fashion production and manufacturing
Labeled by Forbes as "a so-called 'black swan,' COVID-19 has exposed a fundamental weakness in the traditional fashion system: matching supply and demand." With overproduction rates running at 30-40% a season, the fashion industry is quickly realizing the usual way of doing things is no longer going to cut it. While overproduction is costly, it is also damaging to the environment, and consumers are growing increasingly aware of the negative impact on the planet the fashion industry can have.
To cut costs and keep up while reducing their environmental impact, companies are looking to technology. One trend the industry is heading towards is the end of the traditional fashion season. Speed is critical to fashion brands, and this operating model can lead to companies being behind on trends and stuck with large amounts of inventory each season. Fast fashion giants such as Zara and ASOS have been operating with this model for years, and it is quickly becoming an industry norm. No longer do consumers want to be restricted to shopping based on seasonal production, and in order for companies to be successful operating without seasons, they need constant and accurate reporting using a trend forecasting software. Another trend is the industry going digital. As consumers continue to shop primarily online, it is becoming a necessity for companies to have strong e-commerce platforms.
In 2019, there were an estimated 1.92 billion digital buyers, and eCommerce sales accounted for 14.1% of retail purchases worldwide. In 2023, eCommerce retail purchases are estimated to increase from 14.1% to 22%. With the rise of the Covid-29 pandemic, that number is expected to keep going up.
However, a study by First Insight Report noticed that while e-commerce is on the rise, consumers still tend to spend more in-store than online. The study found that "71 percent of all shoppers surveyed spent $50 or more when shopping in-store. This compares to only 54 percent of respondents spending more than $50 when shopping online." This means that while it is easier and more popular now than ever to shop online, consumers still gravitate to that in-person shopping experience. In order for companies to keep this unique experience while industry trends shift away from in-store shopping, they need technology.
Why the future favors software in the fashion industry
A Sourcing Journal article discussing the future of fashion manufacturing states that "apparel and soft goods factories are beginning to see technology and automation as a gateway to future survival." As online shopping booms and the importance of a strong e-commerce platform grows, companies are replying on production and manufacturing advances such as 3D technology, Artificial Intelligence (AI), EDI, ERP and PLM software.
As we look to the future after Covid-19, we see a more digital in-person shopping experience. AI and 3D software will allow for virtual try-ons, less crowded stores, and even the option to attend a fashion show right from the store with Virtual Reality (VR) headsets. Connecting with the consumer is essential to a brands success, and in order to uphold this new digitally-focused shopping experience, companies need to use ERP and PLM software to get goods to market, as fast as possible. Soon, customers will press a few buttons on a tablet in a store, and companies need to be ready to produce and ship product at incredible speed.
So what is the right software for your company?
An ERP system provides a centralized source of truth that helps connect other business systems for analysis and planning. The right ERP helps fashion companies optimize financial management and reporting and plan for materials requirements. ERP automates tracking and reporting—leading to as much as a 20% reduction in administrative labor hours.
Exenta ERP delivers the most advanced technology in the apparel ERP space and carries no technological debt. Our underlying data structure is designed to meet the unique needs of apparel brands. The ability to customize for STYLE, COLOR, LABEL, PREPACK, and SIZE has a cascading effect on workflow, ensuring ease of use within every downstream process.
PLM simplifies and expedites the path from concept to customer for apparel and soft goods.
It helps designers create new products more easily from existing styles and quickly develop tech packs for manufacturers to follow. Product managers can model "what-if" scenarios to see how choosing different suppliers, materials, or production facilities will impact costs and delivery schedules. Overall, PLM compresses the time needed for design and product development by about 35%, while improving vendor communication, sourcing and costing, line management and sample tracking.
Exenta PLM REVO software for fashion industry has the power to turbocharge your product lifecycle. Taking the user experience to a whole new level, it eliminates much of the tedious data entry to keep designers creative and automates time-consuming processes to speed products to market and simplify global collaboration.
The future of the apparel and soft goods industries is already here. Request a demo today.

Back