How the Growth of E-Commerce Is Driving the Use of EDI in the Fashion Industry
by Nina Davies | February 3, 2021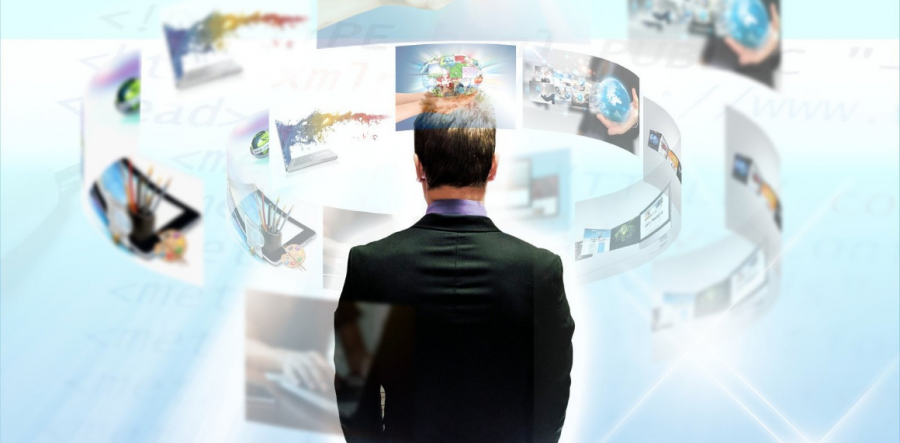 The future of fashion is digital
The fashion industry is constantly evolving, attempting to stay ahead of trends and changing consumer buying behavior. According to market and consumer data provider Statista, global retail sales of clothing and footwear is predicted to rise to above three trillion U.S. dollars by 2030 (2019 sales topped out at $1.9 trillion).
While the popularity of e-commerce has been growing for decades, the COVID-19 pandemic gave e-commerce an unprecedented push. Stuck at home, consumers began shopping primarily online, with retailers finding themselves under immense pressure to provide fast shipping, good return policies, and fast turnaround.
So what is e-commerce?
The fashion e-commerce market is comprised of sales of fashion goods online, with revenue generated by companies using several online platforms and tools for trading fashion products. In 2019, North America was the largest region in the e-commerce market and, in the next few years, it is predicted that Asia Pacific will become the fastest-growing region for e-commerce.
In the fashion e-commerce industry, technology is the ultimate driver. In 2021, the number of global smartphone users is projected to total 3.8 billion, marking nearly a 10 percent increase from 2020. The current global population of 7.7 billion people means the smartphone penetration rate is at 45.4 percent. With more people than ever having access to smart devices and wireless internet and the emersion of a global pandemic, e-commerce has grown exponentially.
Technological innovation is shaping the e-commerce industry. With companies facing increasing pressure for better e-commerce performance, many are turning to supply chain technology such as Electronic Data Interchange (EDI) to help manage and streamline information and communication.
What is EDI?
According to IBM, EDI is "the intercompany communication of business documents in a standard format. The simple definition of EDI is a standard electronic format that replaces paper-based documents such as purchase orders or invoices." With EDI, transactions can move seamlessly from one digital application to another. By automating these previously paper-based transactions, companies are able to save time and cut costs. 
Some of the world's largest fashion retailers now require their manufacturers to use EDI. In a global industry such as fashion, companies need flexibility and adaptability. EDI allows products to hit the market (in store and online) as fast as possible to keep margins low. EDI also helps companies reduce their return rates by providing detailed product descriptions with accurate information to consumers as well as all partners involved in the manufacturing process. With EDI, access to information is seemingly limitless. EDI allows businesses to have more accurate inventory levels both in stores and in warehouse, and the software enables users to trace all documents at any point during the production and distribution processes. All of these benefits have one thing in common: they help save time and increase your productivity, therefore your profitability.
Technology in fashion allows for companies to cut costs and increase productivity without sacrificing quality. 
Staying ahead in 2021
In these uncertain times, companies must look to what will put them ahead. In 2021, what was once a luxury has now become a necessity. Consumer behavior continues to shift, and the fashion marketplace is unpredictable. Due to the ongoing coronavirus pandemic and skyrocketing popularity of e-commerce, it is more important than ever to look to technology. Changing consumer demands require constant attention to inventory and end-to-end fashion supply chain visibility. With Exenta EDI, you can ensure customer satisfaction and optimize your overall business performance.
Exenta EDI enhances information exchange between apparel brands and their suppliers, wholesalers, retailers, third-party manufacturers (3PM) and third-party logistics providers (3PL), shining light into every corner of global supply chain operations for superior visibility. In addition to enhancing visibility while reducing costs, brands that leverage EDI position themselves to do business with the world's largest retailers and e-commerce platforms, many of whom require EDI as their standard for information exchange. When asked about Exenta's ERP and EDI performance, MindsInSync CEO Iain Scorgie said, "a big barrier to retailers opening a new account or a new line of business is 'Are you EDI compliant? Can you handle our business? Can you handle our volume?' In Exenta ERP, we have a system that can handle that." Scorgie explained his staff used to spend 90% of their time processing day-to-day operational tasks and just 10% on product development. Once Exenta ERP was up and running, that ratio completely flipped.
Fashion moves quickly – don't get left behind. Request a demo today.

Back