How to Prevent Supply Chain Waste in the Fashion Industry
by Nina Davies | November 10, 2020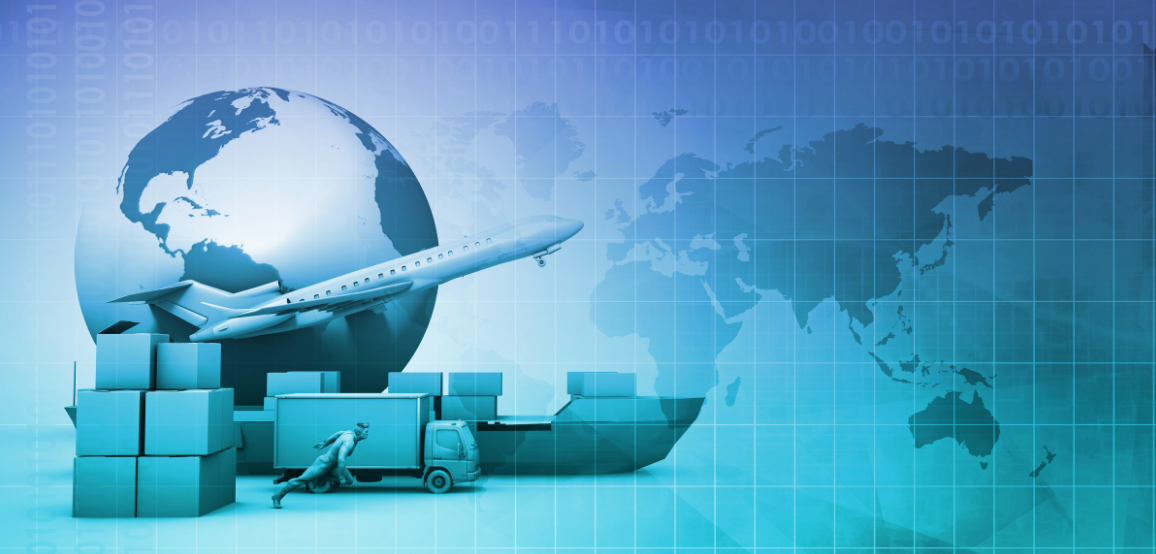 What is the Fast Fashion Supply Chain Model?
Fast fashion has changed the way consumers look at fashion and how companies produce and manufacture apparel. No longer are there just four seasons in the fashion industry, there are dozens. The weather no longer has a direct impact on what consumers wear or when they shop. The market has quickly adapted to a style of consumption that performs at breakneck speeds to keep up with increasing consumer demand, pushing inventory out as quickly as they make it. In order to keep up the pace, companies have compressed their supply chains to focus on agility, profit and growth. This process allows shoppers to expand their wardrobes constantly in an affordable manner and at a high speed.
Many companies in the fashion industry have perfected this fast-production supply chain model, opening multi-level stores across the globe and having an even larger ecommerce site. Brands like H&M, Missguided, ASOS, and Forever21 are churning out garments priced as low as $2, and items can sell out in a matter of minutes. According to the Fashion Law, fast fashion giant Zara creates nearly 450 million items a year, with most orders delivering within 48 hours. As clothing is pushed through the supply chain so quickly, these large fast fashion retailers will automatically send customers emails notifying them certain items are selling out quickly and need to be purchased immediately. This successfully pushes product out and keeps desired margins as brands clear inventory without having to slash prices.
In order to keep these margins and keep up with consumer demand, the fast fashion supply chain must have a quick turnaround on trends, a high inventory turnover rate, and strong relationships with business partners vertically or the ability to carry out operations in house. It is essential for companies turning out new product daily to have advanced data-driven trend forecasting software or AI to stay on trend. This forecasting is constant and references historical data. A collaborative system must also be in use to share forecasting with all parties in the supply chain. To keep profits and continue adding new styles, companies must be able to push out older product quickly through discounts and different marketing strategies. A high turnover rate keeps those desired margins. A vertical integration model is key for a fast fashion company to keep this supply chain model. It is essential for fashion companies to have strong relationships with all parties involved in the supply chain and strong contracts to keep short shipping times. As for labeling, packaging, etc., it is often kept in house to keep a tight grip on warehouse activities and low costs.
However, with such an advanced, speedy supply chain comes a lot of waste. In the past, working to keep waste low and focus on reducing their environmental impact was associated with a loss in profit.
So what does the fast fashion supply chain model do to the environment?
The Consequences of the Fashion Industry Supply Chain
The fashion industry is the second largest industrial polluter after aviation, accounting for up to 10% of global pollution, according to phys.org. Over 92 million tons of waste are produced per year and 1.5 trillion liters of water consumed. Up to 85% of textiles go into landfalls each year, and nearly 25% of all materials shipped in the global fashion supply chain are wasted.
Consumers are now more aware than ever the environmental impact of their shopping habits and have begun pushing companies to reduce their carbon footprints. In response, companies like H&M are beginning to roll out new green initiatives, and small companies are emerging that are more sustainable and eco-conscious. While it is easy to think big businesses are the root of the environmental issues caused by fashion, companies of all types and sizes can be to blame. Even well-intentioned fashion companies can struggle to enforce ethical standards without clarity in each stage of the production process. In order to reduce waste in their supply chains, fashion companies of all sizes are looking to cutting-edge software technology.
What Fashion Companies Are Doing to Combat Supply Chain Waste
The benefits of reducing waste are abundant, and companies are becoming more aware. CB Insights states that over 65% of consumers are willing to pay more for sustainable products, with 42% of millennials and 37% of Gen Z saying they want to know what goes into products and how they're made before buying them. Large fast fashion retailers such as H&M and Nike have announced plans to reduce carbon emissions, use more recycled materials in clothing, and take textile byproduct and manufacture it into new garments. Consumers are also looking to companies to have more transparent supply chains, so they can see the garment's journey, for example from an alpaca farm to knitting and assembling in a studio. In order to cut back on waste and have a more transparent supply chain, companies need technology.
How Exenta's innovative end-to-end software is helping fashion companies reduce their environmental impact while creating a streamlined supply chain
Enterprise Resource Planning software provides real time information with automatic reports, cutting time from the manufacturing process and keeping all parties in the supply chain aware. ERP software allows fashion companies to streamline order-to-cash, improve financial controls, and automate critical processes. With the rise of fast fashion, traditionally defined seasonal calendars are being replaced by continuous development cycles that deliver greater and more frequent product innovation. Order management and fulfillment is far more demanding in the era of omnichannel retailing. To address these new realities and build sustainable success, retailers, brands, and manufacturers know that they must leverage the latest information technology to streamline processes and manage costs.
Another technology that is creating a streamlined and efficient supply chain while reducing waste is Product Lifecycle Management (PLM) software. Exenta PLM REVO™
software streamlines companies' development cycles, reduces production costs, and has a calendar all parties can track and manage to stay up to date. As consumers demand ever faster and more innovative products, fashion and soft goods brands and retailers are challenged to evolve with the times. To remain competitive in these fast-paced and competitive markets, companies need to find better ways to grow revenue while reducing costs, such as an advanced PLM system. Exenta PLM REVO provides a collaborative platform and increased communication between designers and other parties involved in the design and manufacturing process, reducing miscommunication and therefore faulty samples and wasted product.
Click here to read our supply chain Whitepaper and learn more about how Exenta technology reduces waste and streamlines the fashion supply chain. The future of fashion, and our planet, is in innovative software technology for the supply chain.

Back