How Technology in Fashion is Changing the Fast Fashion Industry for the Better
by Nina Davies | October 27, 2020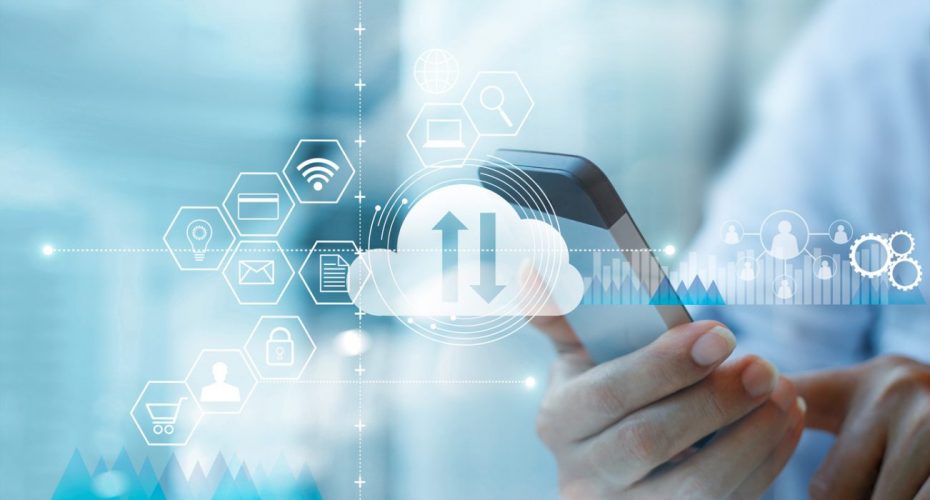 The fast fashion industry has always been technologically advanced, constantly innovating to keep up with consumer demand and increase profits. Technology has become integral to the very existence of fast fashion, with AI and trend forecasting software allowing companies to copy designs from the runway and produce them at high speed. A survey carried out by The Fashion Academy states that 30% of shoppers use Instagram for inspiration on where to shop and what to buy.
At an estimated value of $35.8 billion, the lucrative fast fashion industry is growing at a faster pace than ever. According to new research, the industry has grown 21% over the past three years and has a projected industry growth of 4.5% in the coming year. But as fast fashion grows, so does its impact on the environment.
The real costs of fast fashion
While fast fashion makes shopping for clothes more affordable, it also carries at an environmental price tag. Since 2000, clothing production has nearly doubled globally. The fashion industry produces 10% of all humanity's carbon emissions and is the second largest consumer of the world's water supply. It is estimated that 85% of all post-consumer textiles go to the dump each year, while companies streamline their supply chains to keep up with demand and maintain profit margins.
As consumers become more conscious of fast fashion's environmental impact, sustainability has become an emerging trend in consumer's eyes. According to the NYU Stern Center for Sustainable Business, sustainability-marketed products drove more than half the growth in the consumer packaged goods (CPG) industry between 2015 and 2019, despite making up just 16% of the market.
Companies like Zara and H&M, who have built their businesses on speed and agility, are listening to consumers and rolling out new green initiatives to reduce their environmental impact. It's significant to note that, although consumers are becoming more aware of the negative impacts of fast fashion, the collective consumer conscience has not dampened appetites for affordable, on trend designs. Even amid the retail slowdown — and the economic uncertainty of the Covid-19 pandemic — Zara's owner reported $1.8B in revenue in the first half of 2020, beating analyst estimates. Companies like Zara have continued to expand their supply chain operations by offering up to 25 collections each year, while the industry standard has typically been four. This level of production requires an exceptionally advanced the supply chain. Today, fast fashion companies are struggling as they juggle priorities: meeting unprecedented demand while reducing waste and streamlining their supply chains!
How are successful fashion companies managing to continue to deliver at a pace that satisfies consumers while still reducing their environmental impact? The answer is simple; efficiency in the supply chain and sustainability are both greatly improved when a brand invests in technology.
What the future holds for technology in fast fashion
As more companies shift their practices to utilize more sustainable materials and processes, they are also adopting advanced technologies to improve supply chain efficiency and reduce their carbon footprint.
For example, when brands have access to more accurate forecasting, they are able to reduce the likelihood of excess inventory and returns, which in turn allows for more efficient use of materials and a reduction of waste. Artificial Intelligence, such as chatbots, touchscreens, and customizable designs by the consumer, enhance the customers shopping experience while accurately predicting trends, analyzing massive amounts of data, and therefore boosting sales. AI and advanced technologies can "allow for more efficient use of materials and cutting down on the volume of wasted resources — a historical problem in fashion supply chains". When paired with AI's powerful trend forecasting tools, inventory tracking can have real-time accuracy, giving brands a significant competitive advantage while reducing waste. "With an increase in the inventory accuracy, out-of-stocks are significantly reduced," said Bill Connell, Macy's SVP for store operations & process improvement. "And by cutting the out-of-stocks, item availability is increased, which can lead to substantial and measurable sales increases."
While AI is one example of how technology can reduce discarded product in manufacturing, there are many other technologies that can help reduce waste in each step of the fashion supply chain.
Over the past few years, brands have begun to explore 3D printing to create more personalized products at higher speed. As consumer demand grows for more current and trendy products delivered at breakneck speed, 3D printing has become a possible solution. Apparel brand Adidas (and others) has begun producing sneaker soles and custom knitwear using 3D printing which allows the athleisure giant to bypass traditional prototypes and fittings while reducing their fabric waste by nearly 35%. Fashion Institute of Technology associate professor of Fashion Business Management Shawn Carter says, "This generation is very conscious of doing the right thing… They are holding these fashion supply chains accountable for making sure that it's environmentally responsible, making sure it's not made in sweatshop factories." 3D printing delivers the speed and affordability consumers and retailers want, while at the same time reducing waste.
The automotive industry has been an early and steady adopter of robotics to increase speed and accuracy while decreasing costs. Fashion and apparel manufacturers have been slower to adopt robots in their manufacturing processes. While robotics has been incorporated into some aspects, cutting fabrics, leathers, and other materials for example, leveraging robots to actually sew and assemble garments has proved to be more challenging depending on the type of material used. Recently, more advanced robotics are appearing on the shopfloor as fully automated sewing work lines. This techonology can drastically cut manufacturing costs down for suppliers in apparel.
While the regular use of robots and 3D printing on shopfloors may to be just around the corner, many players in the apparel industry want to keep workers on the floor, but still increase efficiency and profit while reducing waste. Fully relying on machines rather than humans is not what most companies want for their future, and the replacement of people with machines raises other ethical issues beyond sustainability. How can companies manufacture more efficiently with the labor they already have? That's where software on the shop floor comes into play for apparel manufacturers.
How Exenta's Cutting-Edge Technology is Reducing Waste while Increasing Profits
Software technology on the manufacturing floor provides the perfect blend of technology and human labor by increasing worker productivity, decreasing waste, and therefore increasing profits.
Information gathered and recorded manually does not provide manufacturers with insights needed to make adjustments mid-shift or mid-production order. Shop Floor Control MES software tracks the progress of production throughout sewing operation, giving supervisors, managers and workers real-time information and notifications regarding WIP, including many aspects of workforce management such as employee productivity, labor costs, and pay rates.
When Shop Floor Control MES is used, employees can scan barcodes on pieces or garments rather than writing everything down in a notebook or using gum sheets. This results in an immediate efficiency improvement, along with enhanced decision-making capabilities. Shop Floor Control MES enables sewing operations to experience productivity gains from 11% to more than 40%. Extra productivity translates easily into higher profitability. In a large corporation producing 100 million pieces per year, even the minimum 11% productivity gain would result in 11 million extra sewn products to sell each year—without any additional labor required. This increase in efficiency directly correlates to a decrease in material waste and environmental impact. A more efficient shopfloor results in reduced waste during the manufacturing and production process.
In today's marketplace, fashion brands need to be able to evolve with consumer demands. Exenta offers the only complete supply chain management (SCM) technology suite designed for the apparel and soft goods industry. Real-time visibility across your supply chain helps you continuously optimize operational decisions while balancing competing demands for cost, speed, and quality.
Technology is key to driving the visibility, speed and accuracy required to adapt to evolving customer demands and a changing competitive landscape. Better supply chain management helps get products to customers faster which boost profitability. Vendors taking advantage of a cohesive end-to-end Supply Chain Management technology platform will be able to bring a higher quality product to market faster than ever before, with less waste and fewer returns. Fewer returns means less waste and a reduced environmental impact.
See how Exenta's cutting edge technology can reduce your environmental impact while streamlining your supply chain. For more information, request a demo here.

Back