How Can Designers Communicate Effectively While Working Remote?
by Nina Davies | October 9, 2020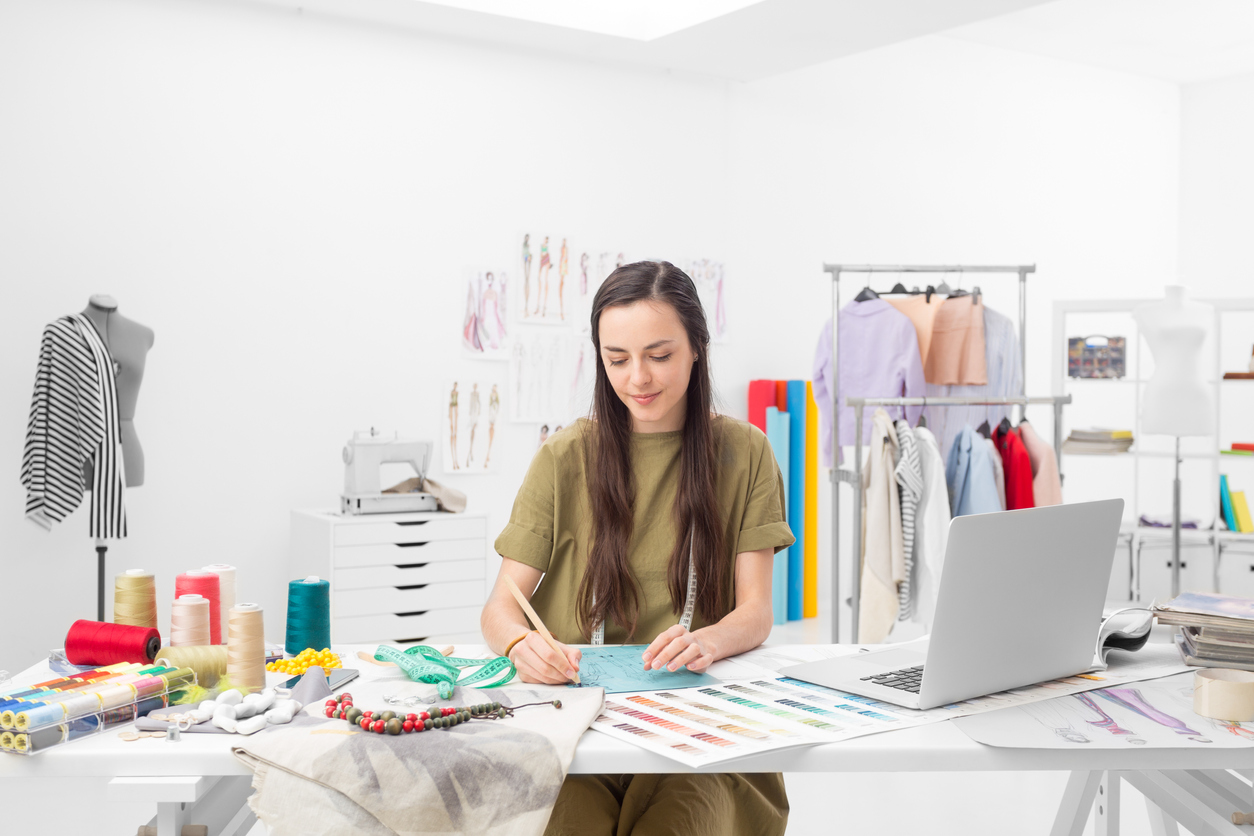 How the pandemic has changed design and highlighted the importance of communication
The coronavirus crisis has drastically changed what our daily lives look like. Millions of people are out of work, and consumers are changing their spending habits quickly to evolve with the times. Consumers just want what they know they will wear, for a reasonable price. Beth Goldstein for The Washington Post claims that high heels are "way down". Lately it's all about comfort: Slipper sales doubled in April, and Crocs also have been "super hot," she said.
Behind the scenes, designers have had to adapt quickly to these drastic changes in consumer behavior while most are working remotely. For many designers, there is no longer an in-person team working together in one collaborative setting. While the challenges of communicating are evolving due to COVID-19, it is more important than ever to have effective communication with employees and partners in the design process.
Why is a PLM so important?
Having a product lifecycle management (PLM) system allows designers to have effective, real-time communication in one collaborative space. When designers and their teams have all necessary data in one place in a central system, they are able to work together with increased efficiency. A PLM system gives designers access to unlimited amounts of data at their fingertips. Speed is critical in getting fashion to market, and a product lifecycle management system cuts down on tedious data entry and allows designers to work more quickly and efficiently. Due to the pandemic, many designers are now working remotely and collaboration and communication are more important than ever. A PLM system helps designers and their teams to work in a collaborative setting that updates in real-time. A study by The Daily Chronicle found that "The product lifecycle management (PLM) software market was valued at USD 46 billion in 2018 and is expected to reach USD 67.3 billion by 2024." However, lack of interoperability among dissimilar product versions coupled with low acceptance of PLM services by SMEs (small and medium-sized enterprises) is expected to hinder the market growth.
So why are there fashion companies who still do not use a PLM system?
Low acceptance of PLM software has many explanations. Designers often want to stick to what they are comfortable with. There is rarely time in the design process to stop and learn an entire new system, and then teach it to their teams and partners. Another issue is that some PLM systems do not integrate with existing ERP systems. Without proper integration, implementation of the software may not be beneficial.
What does the Ideal PLM look like?
While there are different reasons why a fashion company may not use a PLM system, ultimately, the right software can help exponentially in the design process. So, for a designer, what does the ideal PLM system look like?
The ideal PLM system has all the information needed for the design process in one place. Not only users, but also partners and clients can have access to information within the system as needed. A strong PLM system prioritizes the designer and what they need to work efficiently. It is easy to learn and teach to other users and has quick editability to reduce risk of any incorrect data going through the product lifecycle.
How Exenta PLM REVO supports designers working remotely
Exenta PLM REVO puts the designer first. It is an advanced global system that can be accessed not only on a desktop, but also on mobile devices. Exenta PLM REVO brings customers and partners into one system so all parties involved can effectively collaborate, opening up data outside of traditional users with all the necessary security protocols and preferences. Communication tools are laced throughout the entire system, with real-time commenting and notifications. Traditional PLM systems have all the data points in one central place, while Exenta PLM REVO makes it effective to get to that data. While a traditional PLM system may offer ways to upload information like spec sheets and tech packs, Exenta PLM REVO allows a designer to build all of this within the system itself. The designer can make changes right in the system and avoid re-uploading tedious information. Although remote work may have accelerated due to the Coronavirus pandemic, many designers anticipate that they will be working remotely indefinitely, and to support the success and productivity of their design talent , brands need to invest in systems that are collaborative and easy to access.
Exenta PLM REVO is cloud based, allowing all users to access information in real-time on any device. The Daily Chronicle study found that the "introduction of the cloud has had a significant impact on the PLM market. PLM in the cloud is a helpful tool for product data management because it allows manufacturers to consolidate information about product development, streamline change orders and requests and improve communication with suppliers." Taking the user experience to a whole new level, PLM REVO eliminates much of the tedious data entry to keep designers creative and automates time-consuming processes to speed products to market and simplify global collaboration. Exenta PLM REVO is extremely flexible and supports collaboration in every step of the design process, so that designers can get their products to market efficiently and effectively, even from home.
See how Exenta PLM REVO can revolutionize your design process. Request a custom demo today.

Back