Sustainable Fashion & Why It Matters in 2020
by Nina Davies | September 28, 2020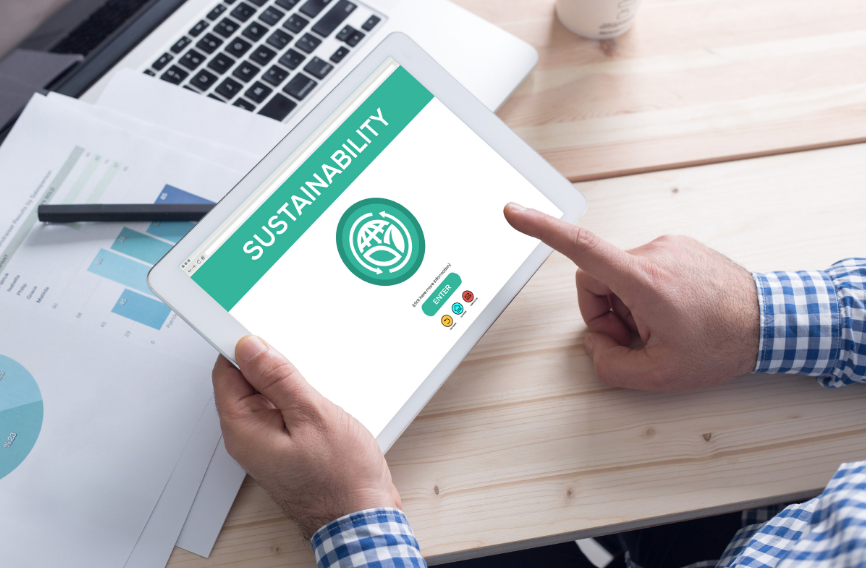 What is Sustainable Fashion?
In the past few years, sustainability has been on an upward trend. But what does it mean? Sustainable fashion refers to the movement and process of designing, manufacturing, and distributing clothing in an environmentally ethical way that does the least amount of damage to the planet possible.
With the rise of fast fashion came the realization that the planet is suffering now more than ever due to our production and buying habits. The growth of ethical consumption has pushed large fashion retailers such as Zara and H&M to roll out sustainability initiatives, but is that enough? How can companies that aren't fast fashion giants move toward a more ethical and sustainable way of production that is also cost effective?
Sustainability in 2020
According to the World Economic Forum, the fashion industry produces 10% of all humanity's carbon emissions and is the second-largest consumer of the world's water supply. Since 2000, clothing production has nearly doubled. In the US, the EPA estimates that although the textile recycling industry recycles 3.8 billion pounds of post-consumer textile waste (PCTW), the vast majority of PCTW, 85%, ends up in a dump. Fast fashion has helped increase consumption – people bought 60% more garments in 2014 than in 2000 – but it also causes more closet turnover as consumers keep clothing for half as long.
The rise in fast fashion has put production quantity and speed above the health of the planet, and pressure for companies to keep up with consumer demand has continued to grow. The Fashion Law states that by 2030, the industry's water consumption will grow by 50 percent to 31.17 trillion gallons, its carbon footprint will increase to 2,791 million tons and the amount of waste it creates will hit 148 million tons.
As stats continue to rise and receive more attention, consumers are becoming educated about the fashion industry's impact on the planet. Millennial and Gen Z consumers are learning about sustainability in school, focusing on how future generations of consumers can shop more consciously and how future designers and manufacturers can cut down on pollution and waste.
Consumers and designers alike are realizing it is important now more than ever to make sustainability a priority. In fact, nearly three fourths of fashion and retail leaders recognize more sustainable measures are needed in the fashion industry, as per a poll conducted by search firm Odgers Berndston. Large retailers such as H&M, Zara, Gap and PVH Corp are all examples of major names in fashion making new promises to consumers about reducing their negative environmental impact.

The Toxic Supply Chain Model in the Fashion Industry
The fast fashion model is designed to mass manufacture, produce and distribute new product every two weeks. However, this supply chain model can lead to overproduction and large amounts of waste. According to the New York Times, fast fashion giant H&M reported a global excess inventory of $4.3 billion in 2018. Luxury brands have also contributed to this problem as millions of dollars' worth of designer clothing and bags were burned last year to keep profit margins high and continue operating their supply chain model. If these practices continue, the fashion industry could top the list of global pollutants and consume a quarter of the world's carbon budget by 2050. The fashion industry is currently responsible for a tenth of humanity's carbon emissions through manufacturing and distribution alone. But with increasing consumer demand for more sustainable products and a rising focus around eco-friendly practices, the fashion world is taking steps to lessen its negative impact on the environment.
A Push Towards Change
As the fashion industry's environmental impact has come to light, consumer demand for more sustainable practices and new technology are pushing change. Major fashion retailers are moving toward greater transparency around production and supply chain behaviors. Fashion United states that in 2019, both H&M and Amazon published details regarding their supply chains for the first time. These fashions giants are not the only ones working towards change. Fashion and soft goods companies around the world of all different sizes are looking to simplify their supply chain and cut back on waste in a way that is affordable and beneficial to all parties involved in their specific supply chain processes.
How Exenta Can Transform Your Supply Chain and Reduce Your Environmental Impact
Exenta's Supply Chain Management Software provides this solution to companies of all different sizes each with personalized and complex supply chains. Exenta SCM software is the simplest path from concept to consumer. Exenta provides a comprehensive set of tools for managing fashion supply chains that help promote sustainability and efficiency on the shop floor.
Our solutions are currently enhancing the lives and livelihoods of more than 40,000 users worldwide, while helping brands reduce material waste and improve efficiency in all aspects of product development and manufacturing. Exenta SCM technology provides the real-time information you need to make critical decisions that affect you, your customers, and your bottom line. This prevents miscommunication, which in turn reduces overproduction. Real-time visibility across your supply chain helps you continuously optimize operational decisions while balancing competing demands for cost, speed, and quality.
Let Exenta streamline your supply chain and reduce your environmental impact. Request a custom demo today.

Back