What is Fast Fashion? An in-Depth look for what the future holds for this segment of the apparel industry
by Nina Davies | September 23, 2020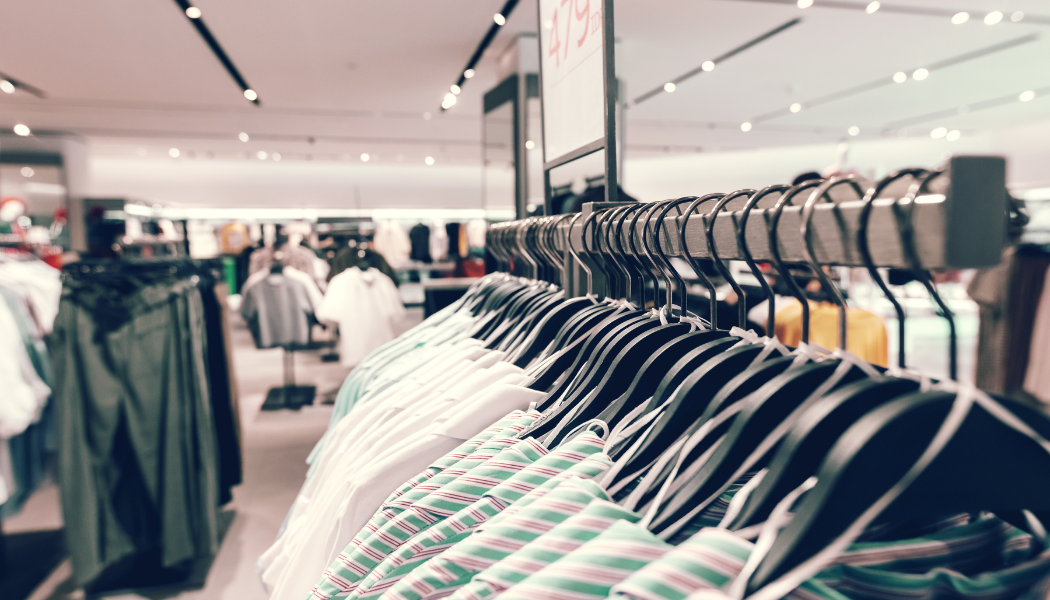 What is Fast Fashion?
Fast fashion can be defined as high trend clothing at low cost that pulls ideas from the runway or celebrity closets and produces these styles at high speed to meet consumer demand. Since fast fashion collections are based off of the most current trends, they do not follow a seasonal product cycle, instead introducing new product every few weeks. Before the 1990's, shopping was seen as a more occasional event, and there was a distinct difference between high fashion and consumer wear. In the last 20 years, production increased, clothing became cheaper, and high fashion became accessible to everyone. For example, fast fashion giant Zara creates a design, produces, markets and distributes the final item to over 2,000 of its stores (as well as its ecommerce site) in just two weeks. Online retailers, often nicknamed "ultra-fast fashion", have an even faster turnaround. Coresight Research published a report stating that online retailers such as Missguided, Boohoo and Fashion Nova launch nearly 900 styles every week.
Fast fashion has established itself as a strong and influential presence, both in stores and online, through its speed and flexibility. These characteristics are clearly reflected in its hold on the global market. According to Fashion United, the global apparel industry holds an industry market value of 406 billion dollars and a market share of 4 percent. Fast-fashion giant Inditex, which owns Zara, Pull&Bear, and other fast fashion retailers, is the third largest fast fashion company worldwide with a market value of nearly 92 billion dollars.
Fast fashion pre-pandemic
Before the Coronavirus pandemic, fast fashion was projected to continue increasing exponentially in market value. According to MarketLine, the global apparel industry had been growing at a 4.78% rate each year since 2011. In 2017, the industry was valued at nearly $1.4 trillion dollars in sales and showed no signs of slowing down, with a projected 5.91% yearly growth over the next three years. By 2020, the market size of the apparel industry was expected to reach $1.65 trillion sales in US dollars worldwide, a 60% increase in market size since 2011. A report by McKinsey stated that the world was consuming an excess of 100 billion pieces of clothing a year. Fast fashion retailers, including H&M, Forever21 and Zara, were rapidly expanding their online presence, reaching consumers across the globe.
The impact of Covid-19
The Coronavirus pandemic has dramatically impacted the ongoing success of the global apparel industry. As countries went into lockdown, consumption quickly declined, brick and mortar stores closed their doors, and massive retailers like Forever 21 and J.Crew filed for bankruptcy. Beginning in March, sales in clothing and accessories dropped by nearly half. This marketplace contraction continued into the months that followed, with consumers quickly altering their buying behaviors and thinking twice before making purchases. Fast fashion, however, did not experience the same sharp drops in revenue. These companies were able to adapt more rapidly to consumers' need to shop online because they already had three factors working in their favor: established ecommerce sites, solid procesess to manage transactions, shipping and returns, and a strong, loyal base of online customers. Zara, for example, reported an increase of 50% in online sales in Q1 2020 and a 95% increase in online sales in April 2020.
So how have fast fashion retailers stayed afloat? Or even, how have they come out ahead?
How fast fashion is staying ahead
According to the New York Times, clothing sales fell 79 percent in April in the United States, the largest drop on record. However, purchases of sweatpants were up 80 percent. Fast fashion retailers quickly evolved with the unprecedented times, designing and manufacturing loungewear to meet the sudden rise in demand. Loungewear and athletic wear retailers with affordable prices and quick turnaround began to show a substantial increase in sales, while fashion retail giants continued to go under.
Fast fashion is an extremely agile segment of the market, quickly adapting to changing consumer behavior and the global landscape. Digital platforms have become the new normal for the fashion industry, with large retailers going primarily online, and fashion shows around the world being projected through a screen. A strong online presence has now become essential to success as a fashion retailer, and that has only become more imperative with the Coronavirus pandemic keeping consumers home.
The fast fashion retailers offering a variety of product on their websites are forced to turn to heavy discounts and promotions in order to push the loads of product left from summer out to make room for fall and winter product quickly coming in. As a result, consumers have been able to worry less about their budgeting aspects as clothing has become more affordable.
Making Sustainability a Priority
This disruption in the supply chain due to the COVID-19 pandemic further exposed just how wasteful some fashion companies are, as they were forced to dispose of thousands of pounds of clothes never purchased. While it is no secret that fast fashion coincides with a numerous amount of environmental and ethical issues, consumers began to pay closer attention to the facts. According to Vogue, the industry as a whole is responsible for over 92 million tons of waste dumped in landfalls per year. Fast fashion retailers have begun to increase their efforts to address these problems and have announced new sustainability models. Zara, H&M, Mango, and others have launched a new wave of green initiatives involving reduced water and energy use, materials and products to be recycled or sustainably sourced, offset carbon and cut greenhouse gas emissions by a certain percent over the next ten to fifty years.
As more consumers make sustain ability a priority, designers are reducing the number of collections released each year. Like many others, trending designer Jacquemus no longer has separate menswear and womenswear collections to cut down on waste and allow designers more time to create pieces. With this fewer pieces and collections to mirror, fast-fashion is having to look elsewhere for inspiration. The rise of influencers on digital platforms such as Instagram, TikTok, and Youtube is quickly filling this gap. Brands have been experimenting with influencers collaboration for several years, as it has grown in popularity since 2010 when Instagram first launched. Due to the pandemic, consumers have been more present than ever on social media, and buying has become heavily influenced by the stylists that consumers follow on social media channels. Fast fashion retailer NastyGal recently launched a collaboration with Swedish-based Instagram influencer Josephine H.J. that sold out in a few days.
How can fast fashion continue to evolve and grow profitably to meet consumer expectations?
Innovating the fast fashion supply chain
Fast fashion retailers deliver new products to market in as little as two weeks, so brands with better-than-average supply chain visibility through technology enjoy more opportunities to profit from changing trends than supply chain laggards. To move this quickly, brand owners use Product Lifecycle Management (PLM) software to accelerate design, development and sourcing while fostering greater supply chain collaboration. PLM helps brands streamline approvals, change management, line selection, vendor quotes and bids, compliance and other global processes.
As consumers demand even faster and more innovative products, retailers must evolve quickly to meet these needs. To remain competitive in this fast-paced market, companies need a PLM that turbocharges their product lifecycle. Exenta PLM software for the fashion industry eliminates much of the tedious data entry to keep designers creative and automates time-consuming processes to speed products to market and simplify global collaboration.
With the continued decline of traditional department stores, fast fashion companies now have the opportunity to take over a new segment of the market. As fast fashion continues to grow with this new opportunity, a streamlined and efficient workflow for retailers is essential. Warehouse Management Systems (WMS) provide complete visibility into inventory levels of production supplies and finished garments. Our WMS fashion software delivers the solutions needed to accelerate product development by speeding operations, increasing productivity, and ensuring accuracy during production.
Exenta provides a comprehensive set of tools for managing fashion supply chains that help promote sustainability and efficiency on the shop floor. Our solutions are currently enhancing the lives and livelihoods of more than 40,000 users worldwide, while helping brands reduce material waste and improve efficiency in all aspects of product development and manufacturing.
Be a part of the future with us. Schedule a custom demo today.

Back