6 Ways to Increase Your Bottom Line by Optimizing Your Fashion Supply Chain Management Process
by Alexis Borucke | August 10, 2020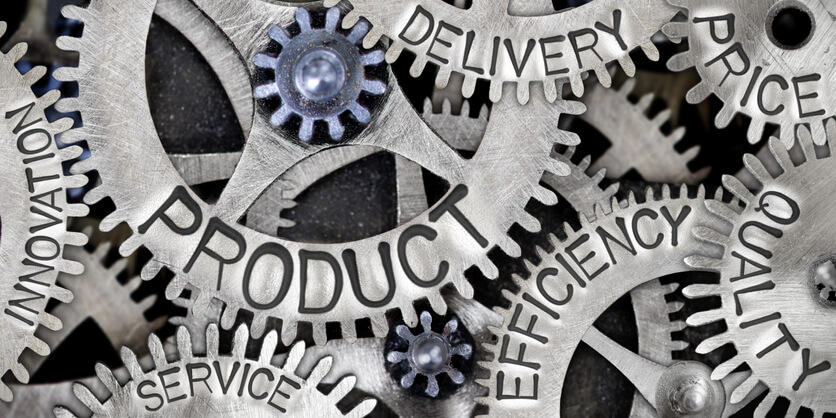 Across every segment of manufacturing, operations leaders are looking for ways to increase the bottom line by finding and eliminating deficiencies in the supply chain. This has never proved more important than in 2020, as the global pandemic disrupted supply chains and logistics across the planet while simultaneously impacting consumer demand and reducing traffic into retail stores.
The way forward will require fashion manufacturers to become more data-driven than ever, honing precision and efficiency throughout their operations. The recent McKinsey State of Fashion coronavirus update notes that to "mitigate the damaging impact of the pandemic and adapt to economic and consumer shifts, companies must introduce new tools and strategies across the value chain to improve operational agility, boost productivity, and future-proof business models."
Fashion industry supply chains have been notoriously wasteful and inefficient, losing an estimated 25% of fashion manufacturers' purchased materials to waste at the factory level. Today, leading fashion manufacturers leverage apparel supply chain management software to shore up fashion supply chains and make them both leaner and more sustainable. Doing so helps fashion manufacturers develop greater operational agility—leading to direct improvements in the bottom line. Let's examine six ways fashion supply chain management can optimize profitability.
Gain End-to-End Visibility Over Your Supply Chain
When optimizing any operational process, the first task should be making sure you have the ability to study all of the relevant data. Spreadsheets are useless if they contain old data. Paper files require too much time to search for answers. Software packages that can't talk to one another hinder your ability to collect up-to-date information in one location for analysis.
When you have real-time visibility throughout the supply chain, you can make better decisions about where and how to produce a product because you can forecast more accurately. End-to-end visibility can improve the bottom line in a number of ways, such as:
 Meeting important customer deadlines
 Ensuring the correct amount of material gets ordered
 Avoiding the need for expedited shipping costs
 Keeping the right amount of inventory in stock to match customer demand
 Improving quality so you can lower return rates
Accelerate Your Development Cycle
The first stage of the fashion supply chain begins with designing a new product and managing its materials requirements. The product development cycle needs to work like a well-oiled machine, because fashion trends and customer demand patterns can shift very quickly. Product Lifecycle Management software improves apparel supply chain management by making it easier and quicker for designers to create new products from existing styles. It also helps product managers study sourcing requirements to see how going with different suppliers, materials and production facilities might impact product cost and delivery timelines.
Fashion supply chain management technology empowers you to perform what-if analyses that help balance costs against delivery requirements when deciding between suppliers. With the complete picture of historical performance between different vendors, your team can procure textiles, thread and other materials from reliable vendors at the best possible prices. Being able to consider quality, performance and cost ensures you can delight customers while containing costs.
Exenta customers have been able to compress the time needed for design and product development by up to 35% using PLM REVO™. By shortening that window, designers and product managers have more time to spend on additional product lines, helping to keep labor costs lower in this area and contributing to profitability.
Reduce Product Costs and Overruns
When you have visibility into work in progress—whether inside your own facility or at a third-party production partner—you can help reduce product costs and overruns by keeping a sharp eye on workforce productivity and overtime. Having real-time data and excellent communication tools is critical here. Shop Floor Control systems can provide information and notifications to brands, supervisors, managers, and production employees, so they can keep the line moving, avoid bottlenecks and optimize pay. Real-world results with Exenta Supply Chain Management have reduced overtime by up to 72% while improving workforce productivity by up to 37%.
Improve Testing and Quality
Throughout the design, procurement and manufacturing stages, having integrated, end-to-end Supply Chain Management technology helps brands standardize and automate their product testing, leading to higher quality finished goods. In fact, Exenta customers have been able to increase quality by up to 44% in real-world applications. Better quality contributes to profitability by reducing waste and product returns. Higher quality products satisfy customers and enhance brand reputation.
Improve Inventory Control
Real-time visibility into your supply chain data can revolutionize your product inventory control, especially if your supply chain management solution includes a Warehouse Management System (WMS). These solutions help you control the movement of goods within your warehouses and give you a live view of inventory levels. Having complete awareness over inventory levels can help you run leaner by increasing warehouse operational throughput in the warehouses allowing you to reduce overall inventory levels without disappointing customers.
Improve Collaboration with Your Vendors
Being able to get accurate information on demand from contractors for both committed and consigned goods enables retailers to ensure their customers can purchase the styles they desire while the trends are still fashion-forward. For the best possible communication and collaboration with retailers, leading manufacturers establish a Vendor Portal.
Drop More to Your Bottom Line through Better Supply Chain Management
Exenta offers the most modern, complete, integrated, end-to-end fashion supply chain management technology suite for the apparel and sewn goods industry. It's designed specifically to help fashion manufacturers achieve cost savings, efficiency gains, and productivity improvements that enhance bottom-line financial results. For a guided tour into how Exenta Supply Chain Management software delivers real-time visibility from initial design to final customer delivery, register for a free software demonstration.

Back