5 Facts and Statistics About the Fashion Industry
by Alexis Borucke | July 31, 2020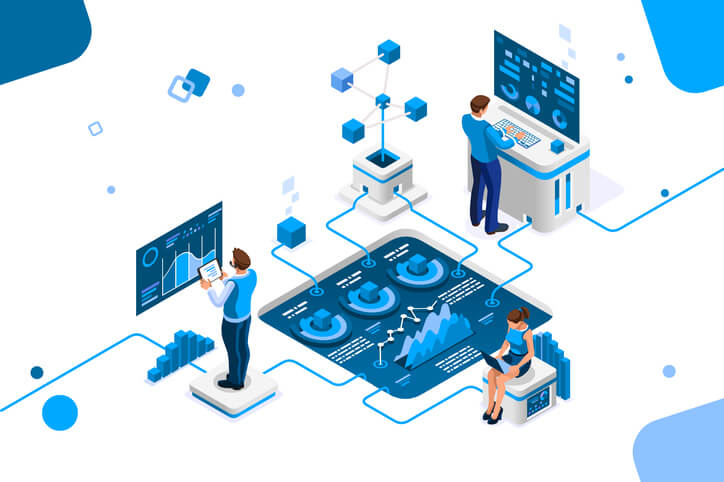 The turn of the decade has brought about events that took the world by surprise; nonetheless, companies in the US and across the globe have done their best to adapt. As you navigate through the pandemic and the rest of 2020, here are five facts and statistics about the fashion industry to keep in mind:
1. Companies are altering advertising strategies as consumer habits change due to lockdowns and quarantines.
Businesses like Revolve, who get roughly 30% of their annual revenue during the spring festival season (5% of their sales come from events such as Coachella alone), will face challenges as social distancing cancels such large gatherings. Lockdowns have driven marketing practices towards QVC style Instagram posts that present customers with limited-time sale opportunities geared towards triggering a "need to act quickly" in consumers. Pandemic lockdowns also led to an increase in homemade photoshoots, as opposed to high production on-set shoots, which could then be edited to be ready for posting. It's predicted that spending on social media advertising on sites like Instagram and Facebook will rise from $15.5 billion to $30.8 billion by 2021.
2. Despite many challenges, the pandemic has spurred growth and sped up preexisting, ongoing changes in the fashion industry.
As the industry has navigated the pandemic, there have been increases in digital-only magazine issues, at home shoots by models, and much more. For example, Vogue Taiwan's May 2020 cover featured a model set against an entirely digital background. Marketing strategies that have become prevalent during the pandemic may fade away once things start returning to normal and models can return to sets. However, movements such as transitioning magazines from print to online began well before COVID and will likely continue after it. Before COVID hit, it was predicted that 2020 would be the first year that digital advertising would account for over half of total spending.
3. While pandemic marketing and advertising practices have leaned towards online retail, lockdowns have still affected consumer purchasing habits significantly.
Through May 2020, countries like the UK saw their online retail growth hit the highest annual result since March of 2008. This growth was made up predominantly by home and garden, electricals, and beer, wine, and spirits. Despite overall growth in online retail, clothing and apparel took losses (-9.8% YoY) as social distancing and lockdowns discourage consumers from purchasing clothes while they are stuck inside. As COVID curves flatten and lockdowns begin to relax, clothing retailers can expect to see increases in consumer foot traffic and spending. However, in countries like the United States where lockdowns may have ended prematurely, companies should be prepared for the possibility that lockdowns return.
4. ECommerce has been growing steadily for several years and is expected to continue to do so.
The retail industry has been undergoing massive changes in the last few years with more than 8,000 store closings in 2017 and over 9,300 in 2019. Predicted closings for 2020 were thus equally high before the coronavirus, and with over 5,500 stores already shut down this year, it seems likely that figures for the year will surpass those of 2019. The fashion industry has not been exempt from these trends, with roughly 1,900 store closings reported in 2018. As a result, it will be important to watch the growth in eCommerce in the upcoming years. Worldwide revenue from the eCommerce fashion industry is expected to hit over $700 billion by 2022, with almost $500 billion coming from clothing, followed by shoes, accessories, and jewelry & luxury items.
5. Consumers have begun to expect more personalized advertisements as they become more accustomed to eCommerce.
According to data from Nosto, a leading eCommerce personalization platform, when using eCommerce to try and raise sales and revenue, 75% of consumers preferred receiving personalized messages, offers, and experiences and 94% of companies recognize personalization as critical to current and future success in this emerging market. Rightfully so, as eCommerce can reach far more consumers globally than retail ever could. ECommerce markets are currently dominated by China, at $740 billion in 2019, followed by the United States at $561 billion.
See how Exenta can help
2020 has shown that domestic and international business conditions can rapidly deteriorate beyond what most companies can plan for. That said, it has also cast light upon both the fashion industry's ability to adapt and its capacity for growth, particularly in the adoption of technology. As the industry moves towards eCommerce and the internet as a major, if not primary, source of revenue, consider making the move to Exenta's next-generation enterprise technology. Request a demo and take your business into the future.

Back