How to Take Your Brand Direct-to-Consumer (DTC)
by Alexis Borucke | May 13, 2020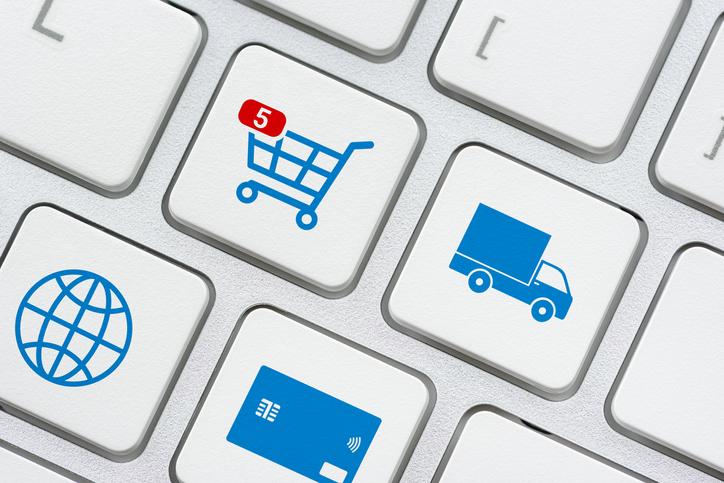 As the COVID-19 pandemic continues, many fashion and apparel companies are looking for new ways to cut costs and adapt to changes in consumer buying habits. Brick and mortar stores have been shuttered for weeks and many companies are stuck with extra inventory while consumers focus more of their resources on essential goods. According to recent data, consumer spending for clothing dropped 50% in March causing many brands to reorganize their businesses and retool sales strategies in response to the crisis.
Many believe consumer buying habits will also be affected long term. With more people shopping online than ever before, experts predict that they "are 'highly unlikely to revert back' to mall shopping after experiencing its efficiency, convenience and everyday low-pricing."
Digitally native brands that rely on the Internet to engage customers are faring better than those that rely on physical stores for sales. That's why many fashion and home goods brands are exploring ways to diversify sales by adding a Direct to Consumer (DTC) channel. Even prior to the pandemic, many big brands like Nike and Adidas were building a larger online presence to gain more control over their selling landscape. From a future sustainability standpoint, a DTC channel could offer your business a way to boost sales even if physical stores remain closed or consumers don't return to traditional shopping venues.
Strengthening customer relationships with DTC
A Direct-to-Consumer channel is when a brand establishes a direct relationship with its customers online through its web and/or social media presence. Two of the biggest benefits a DTC channel provides are better product margins and deeper customer insights. When brands don't have to rely solely on third-party retailers for sales, they can drive customer loyalty. A closer relationship helps your business better understand what customers want from your brand—from product design and experiences to exclusive offers, perks, and discounts. However, starting a DTC channel requires some careful thought and planning.
What you need to know when building or expanding your DTC channel
To build a sustainable supply chain, you need a plan to optimize resource usage at the right time to meet consumer demand. With DTC, you won't depend on a middleman to sell your goods—but your business will have to pick up the slack. Adding or ramping up your DTC channel will require some additional functions and investments in your business including marketing, sales, customer service, packaging, and fulfillment.
To build a successful DTC channel, follow these best practices to maximize success:
• Know your customers. In the past, your business may have relied on retailers to attract customers and sell goods. When selling directly, it's critical to understand your customers and what makes them tick "including how they buy, what they buy, and how they differ from your distribution and retail customers." Your business will need to conduct ongoing market research and be prepared to attract and serve a variety of potential online customer journeys.
• Adapt your infrastructure, automate, and build responsive processes. While an easy-to-browse and –buy website is important, don't forget about your supply chain processes. To support a great customer experience, you may need to add new customer service functions and personnel and also consider some new technology systems to increase efficiency and visibility, including ERP, Supply Chain Management, and Warehouse Management.
• Attract direct customers through marketing. To be successful, your business must expand its marketing efforts to reach new and existing buyers. Your marketing strategy will inform customers how they can buy direct from you and set expectations. Nurture the customer relationship through content marketing, email, promotional offers, and social media campaigns. For example, Nike developed an app that provides customers the ability to unlock product launches, exclusive content, and in-store perks, increasing direct sales revenue and loyalty.
See how Exenta can help
Exenta solutions embolden the apparel industry to gain deeper customer insights that drive better business decisions and increased profitability. Learn how you can support your DTC sales efforts with the right Enterprise Resource Planning (ERP) system that has pre-built integration to top e-commerce channels including Shopify, Magento, and Amazon.
Fast, easy shipping is also key to DTC success. Find out how vertically integrating your warehouse allows you to benefit from built in FedEx, UPS, and USPS labeling solutions. Through Exenta, you can also leverage drop ship capabilities to accelerate order fulfillment with your ecommerce partners and enjoy seamless management of returns and restocking.
Register for a free software demonstration and see for yourself how Exenta's ERP solution delivers better insight into day-to-day operations, increases profitability, and boosts efficiency.
With more of the fashion industry shifting to online shopping, DTC channels are more important than ever. Request a free demo today to learn how Exenta's ERP can help establish strong DTC channels today!

Back