Exenta's Client Carhartt Transitions from Trusted Workwear Brand to Trusted PPE Manufacturer
by Alexis Borucke | April 24, 2020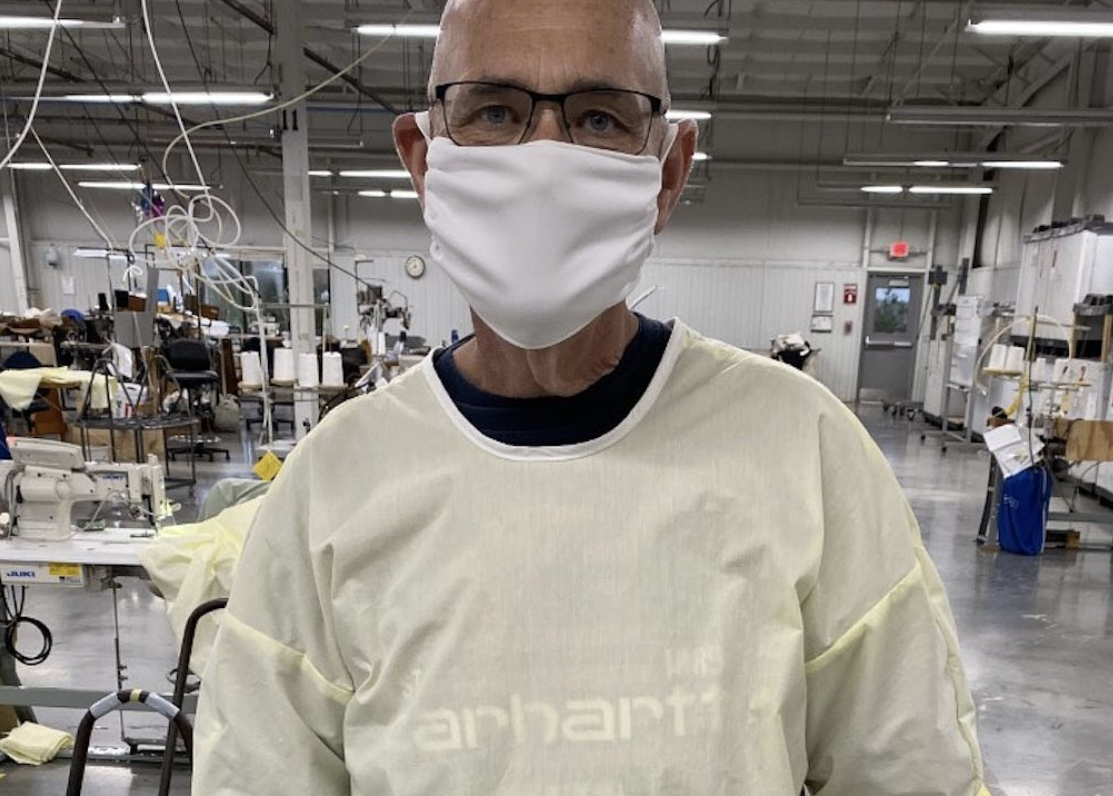 Popular workwear manufacturer and Exenta Shopfloor Control client, Carhartt, has pivoted operations in their facilities to provide medical gowns and masks to America's brave men and women at the frontlines of the COVID-19 pandemic. In a recent press release, Mark Valade, CEO of Carhartt says, "Serving and answering the call during times of need has always been an integral part of Carhartt's history and it's why consumers have trusted us to have their back for more than 130 years… We are humbled and honored to help all the essential workers serving and protecting us right now." Exenta shares the same humility in being able to provide such a respected client as Carhartt with an effective Shopfloor Control (SFC) system.
Exenta Shop Floor Control systems provide in-house manufacturing operations with real-time visibility into works in progress (WIP), quality and workforce productivity. This information empowers manufacturers to make decisions that keep productivity high and ensure on-time deliveries. With real-time tracking of manufacturing operations, manufacturers can make changes more quickly to optimize efficiency and quality. Carhartt's press release states, "Carhartt will begin producing 50,000 medical gowns, and on April 20, the company will begin manufacturing 2.5 million masks. As long as these critical items are in short supply, Carhartt will continue to assist production."
Thank you, Carhartt, for innovating to protect our global community. To learn more about how to participate in PPE manufacturing visit Stop the Spread.
Having an effective shop floor control system is important for helping manufacturers increasing productivity and make fast decisions. Read more about how Exenta's shop floor control system can help your company today!

Back