How to Empower Visually Impaired Workers on the Shop Floor
by Alexis Borucke | April 10, 2020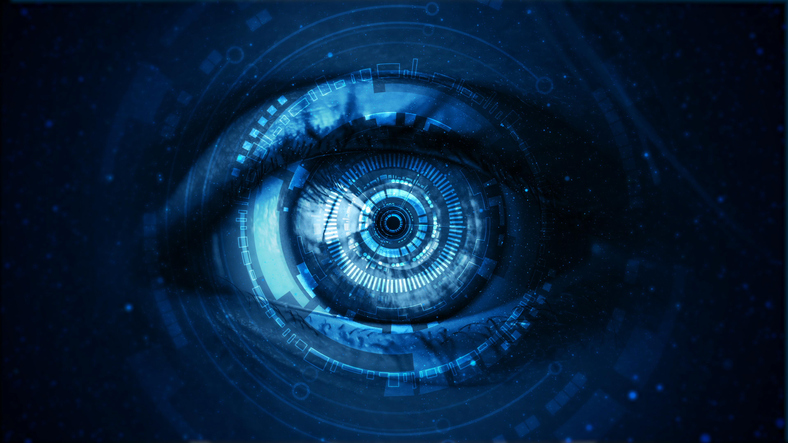 When you're running a sewn goods manufacturing business, it can be tough to stay ahead of the competition from designing new styles and delivering new customer experiences to improving production efficiency. Missing the smallest detail can make a big impact. That's why many forward-thinking brands use Shop Floor Control, a real-time manufacturing solution that collects production data and empowers workers with up-to-the-minute visibility and control.
There's also another story. New advancements in Shop Floor Control can be used to foster greater inclusivity in the workplace and help your entire workforce be more productive. Using off-the-shelf tablets running on Wi-Fi networking and an innovative Android™ app, manufacturers can enable visually impaired operators to boost productivity and engage more easily. These built-in assistive technologies remove access barriers for workers with low vision needs and color blindness so they can leverage data on their tablets quickly and confidently.
Empowering workers with visual impairments
According to the World Health Organization (WHO), there are an estimated 2.2 billion people around the world who have vision impairment or blindness. A visual impairment is defined as "a decrease in the ability to see to a certain degree that causes problems not fixable by usual means, such as glasses." Types of visual impairment include color blindness, partially sighted, low vision, and legally blind. The American Federation for the Blind estimates that about 44 percent of people who are blind or visually impaired are employed.
Workers with visual impairments face unique challenges on the job in fashion and soft goods manufacturing. Social and interpersonal communication challenges and lack of access to assistive technology sometimes create a barrier to advancement due to difficulties fitting into workplace culture or becoming a more effective employee. Fashion brands can remove these barriers by leveraging tools such as automated screen magnifiers for low-vision workers, tailored color schemes or descriptive text to aid color blind workers, and text-to-speech to accommodate the legally blind to ensure greater accuracy.
Workplace challenges faced by the visually impaired
Historically, the fashion industry used paper-based ticketing processes for data collection. This process provided very limited visibility into production processes and was not accessible to visually impaired workers. As fashion production processes and data collection became more automated and sophisticated, employers were able to provide special devices to assist visually impaired workers. Using cameras to magnify data on LED displays, visually impaired workers could make manual adjustments to see the content they needed to perform their job. This is often a cumbersome process and adjustments can prove difficult, resulting in worker frustration and inefficiency. Additionally, visually impaired workers had no ability to perform quality control or double-check their work.
New technologies remove the barriers for visually impaired
To provide flexible aids and tools that better accommodate different types of visual impairment, Exenta leveraged advanced technologies and a new Android user interface for Shop Floor Control tablets. Here's how new Shop Floor Control functionality helps:
• Automated screen magnifiers for low-vision workers. Built-in screen magnifiers with automatic adjustments help low vision workers access specific text, images, and other visual information needed quickly at the correct level of focus. For example, a typical device may have 15 pieces of data displayed at one time. A visually impaired worker can utilize a special interface to zoom in on just one piece of data whether it's a work order, operation or tag and enlarge it to full view on an 18-inch Android tablet.
• Flexible color schemes to assist color-blind workers. People with color vision deficiency have difficulty differentiating between particular shades of reds and greens and in some cases, blues and yellows. Exenta's new Shop Floor Control interface provides the ability to select different color schemes that accommodate different workers' needs. You can also provide text labels that explain what each color represents.
• Text-to-speech functionality to increase accuracy or accommodate legally blind workers. Using Bluetooth speakers, this technology has the ability to have the tablet read out the information needed to speed up processes and ensure accuracy.
Increase shop floor control and performance
Providing assistive technologies to accommodate visually impaired workers enables them to be more engaged, innovative, and confident. According to a recent Inc. article, "organizations with inclusive cultures are two times as likely to meet or exceed financial targets, three times as likely to be high-performing, six times more likely to be innovative and agile, and eight times more likely to achieve better business outcomes."
Exenta works with customers to determine where advanced technologies intersect with competitive market needs, consumer desires, and improved workplace outcomes. Learn more about our assistive technology advancements for visually impaired workers and how these tools help you promote safety, collaboration, and an inclusive work environment. Schedule an Exenta Shop Floor Control demo and see how our new functionality for visually impaired workers ensures that everyone on your team can be successful and productive.
Shop floor technology is transforming the workplace for visually impaired workers within the fashion and manufacturing industry. Schedule a demo for our shop floor control system today to learn how technology can help your company to be more inclusive.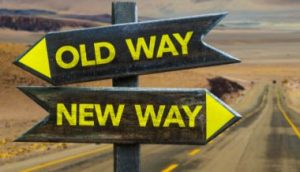 How to Encourage Employees to Adopt New Technology
For all members of a company to drop and use a new technology, user adoption initiatives must be taken from initial vendor selection all the way through the implementation process, training, and final sign off.

Back