Shopfloor Software for Third-Party Manufacturers Gives Brands Greater Visibility and Control
by Alexis Borucke | February 13, 2020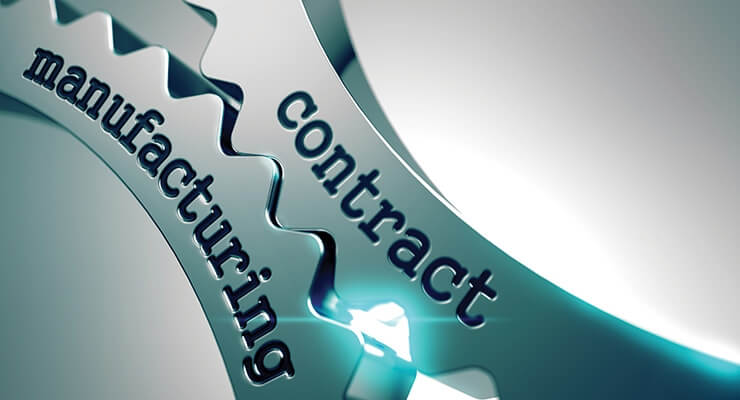 With greater competition and a need to get to market faster than ever before, many fashion and home goods brands rely on third-party manufacturing (3PM) to ensure the right amount of supply of products, delivered in a timely fashion. Working with 3PMs can help brands concentrate on creating great fashion design and focus on running the business without taking on the compliance burden and workforce management of running their own manufacturing operations.
Relying on third-party manufacturers or contract manufacturers poses some unique challenges for brands, including limited visibility into and control over production. Failing to deliver products on time and in the right quantities has the potential to ruin relationships with major retailer customers. Many leading brands are turning to Shopfloor Control software solutions to manage both in-house manufacturing and 3PM engagements.
Top Challenges of Working with Third-Party Manufacturers
3PMs can be an invaluable resource for brands that want to outsource the workforce management and equipment investment required to manufacture products in house. Working with 3PMs is a balancing act between lowering manufacturing costs, maintaining sufficient manufacturing capacity and feeling like you have enough control over product delivery. Brands typically face these challenges brands when working with 3PMs:
• Difficulty in Planning and Scheduling— When you're trying to get seasonal products to market, coming in late with order deliveries will not suffice. Neither will stocking out of the season's hottest products. That's why many brands feel compelled to over order their products, in order to ensure they are not derailed by a few late deliveries from their 3PMs. Over ordering usually leads to excess inventory, forcing retailers to heavily discount product prices later in stores. With better visibility into WIP and workforce productivity levels, brands could move orders if delivery deadlines were in jeopardy or place additional orders with other suppliers.
• Lack of Visibility—Brands send production orders to their 3PMs and wait for product deliveries. But in between order and delivery, they usually lack much insight into where WIP is in the production cycle. They may receive spreadsheets with WIP updates from 3PMs, but these would rarely be updated more often than daily or weekly. Major brands need this information in real time.
• Difficulty Monitoring Quality—If product quality is poor, brand image will suffer. Fashion and soft goods companies have to find ways to control quality while working with 3PMs. Some send a quality inspector on site at the 3PMs but this requires time-consuming and expensive global travel. Some brands use third-party quality control (QC) firms. Today, technology is also being leveraged for real-time QC inspections.
Shop Floor Control Improves Productivity, Efficiency and Timeliness
Shop Floor Control systems provide in-house manufacturing operations with real-time visibility into WIP, quality and workforce productivity. This information empowers manufacturers to make decisions that keep productivity high and ensure on-time deliveries to customers. But what about when a fashion or home goods brand works with 3PMs, instead of manufacturing products themselves? Now there is a solution to help you manage multiple 3PM relationships for greater productivity and more on-time deliveries.
Exenta Shopfloor 3PM™–a One-of-a-Kind Solution for Fashion and Home Goods
Exenta is the first company worldwide to create a Shop Floor Control solution to help apparel and soft goods brands monitor manufacturing by 3PM suppliers around the world. Exenta Shopfloor 3PMTM brings real-time visibility and control to enable brands to see what's happening with contractors and work in progress (WIP) and maintain control of deliveries.
Brands don't need to demand a large investment from 3PMs in order to gain the visibility they require. Exenta Shopfloor 3PM is a flexible, cost-effective solution that runs on easy-to-use Android® tablet devices and doesn't require a physical server to be present in each location. The solution can be deployed in a wired or wireless environment. It enables you to stay on top of customers, distribution, and deliveries easily, using any browser, from any device.
Using Exenta Shopfloor Control, our customers have reported the following improvements in their business operations:
 37% higher productivity
 26% less absenteeism
 72% reduction in overtime
 44% quality improvement
 85% increase in forecasting
 30-50% less inventory on-hand
Real-Time WIP Visibility: Exenta Shopfloor 3PM provides a real-time overview of where each order is in production, at every 3PM you are currently using. This gives you an instant birds-eye view of total worldwide production. Drilling down, as each production order flows through the manufacturing facility, it is scanned at each station, providing real-time visibility into WIP at every stage, with any supplier.
Planning and Scheduling: Once you forecast how much of each product you need to produce, Exenta Shopfloor 3PM helps you plan and schedule your orders with 3PMs. Exenta Shopfloor 3PM keeps track of the historical productivity data of each 3PM to help you forecast how much can be produced in any given amount of time. This allows brand owners to see in advance which manufacturers can meet specific production needs based on item type and season. When a delivery timeframe is tight, this type of information helps you select the 3PM most likely to complete your production order on time and on budget. You can predict what start date is needed—tailored to the historic capabilities of each 3PM—in order to meet production quotas. Having this information at your fingertips helps you avoid over ordering and excess inventory. If problems arise, you have the information needed to react on the fly and move orders to other suppliers.
Quality: Exenta Shopfloor 3PM enables full quality auditing through sampling and quality pictures. Brands can see the quality control metrics from each stage of production, for example, cutting, sewing, and hemming. If quality issues seem to stack up during one production station, you can make inquiries with the 3PM to see if those employees require additional training or need better documentation.
Schedule an Exenta Shopfloor 3PM demo and see how this purpose-built solution for fashion and soft goods brands can deliver the visibility and control you need to speed products to market in a global supply chain.
Companies that rely on third-party manufacturers face the challenge of lack of control and visibility of overproduction. Schedule a demo to learn how Exenta's shop floor solutions can help your company increase efficiency and productivity when relying on a 3PM.

Back