Best Defense is a Good Offense: How to Arm Your Manufacturing Organization against Costly Chargebacks
by Roberto Mangual | November 29, 2019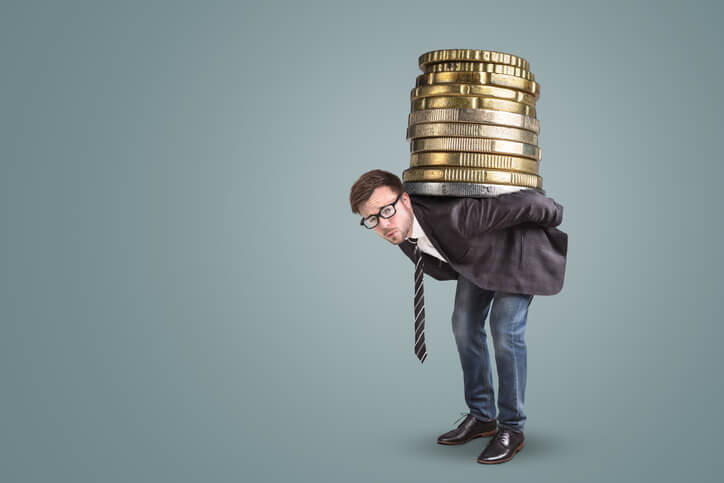 In the fashion and home goods industry, retailer chargebacks to wholesalers and manufacturers are disruptive to operations and negatively impact the bottom line. Generally, chargebacks are the result of mistakes—a failure to adhere to the retailers performance standards in terms of order accuracy, order timeliness, or product labeling. The result is a fine levied back against the manufacturer or wholesaler—a chargeback.


For decades, apparel and home goods manufacturers had to accept a high number of chargebacks from retailer customers as a cost of doing business. As Supply Chain Digest editor-in-chief Dan Gilmore once recalled, "in the 1990s, Kmart used to just take 2% off the invoice just on the assumption every supplier would have violations and the automatic deduction was just the easiest approach." Today, fashion manufacturers would like their customers to be more precise than that when it comes to chargebacks. Fortunately, technology exists to avoid costly chargebacks and greatly reduce the total number that need to be processed.


The Cost of Chargebacks in the Fashion Industry


All major retailers have vendor compliance scorecards with the goal of encouraging their suppliers to improve order accuracy. When orders don't arrive on time, retail shelves may go empty or the retailer has to overstock other inventory in order to avoid it. When orders are processed incorrectly, the wrong products or sizes may be received. Mislabeling or mistakes on Advanced Shipping Notices (ASN) can create havoc in Receiving.


Out-of-compliance shipments from manufacturers lower retailer productivity and sales revenue. Chargebacks are the mechanism by which retailers recover lost revenue and wasted time. According to Zipline Logistics, chargeback fines can equal up to 20% of an invoice. On a large order, chargebacks can potentially cost manufacturers thousands or even tens of thousands of dollars.


Chargebacks have another hidden cost; they often cause mistrust and resentment between vendors and retailers. Many fashion brands are convinced retailers run their chargeback department as a profit center—and some might. Usually retailers deduct the chargeback fees from the vendor's invoice, so there is little the manufacturer can do to protest, since the money is on the retailer's side of the table. From the retailer perspective, retailers—especially giants like Walmart, Target and Amazon, must shore up the reliability of their supply chain in a world of just-in-time inventory, fast fashion, and consumer expectations to receive any product within a matter of hours or days.


Even though chargebacks are one of the most negative aspects of vendor/retailer relationships, they don't seem to be going away anytime soon. A 2017 Supply Chain Digest study found 43% of retailers and 58% of vendors expect increased chargeback activity over the next few years.


How Shop Floor Control and EDI Help Proactively Defend against Chargebacks


Because most retailers simply subtract chargebacks from the amount they pay on manufacturers' invoices, the best defense is a good offense. Avoid mistakes using superior business processes and technology.


Shop Floor Control solutions allow a manufacturer, or even a vendor who works with manufacturers, to see every aspect of work in process, in real time. This can help you avoid the chargebacks associated with late delivery of orders to retailers. Not only can you see when each order should be ready for fulfillment, you can also monitor the quality of the products in real time and see the labor that's being used to produce it.


If an important order is slipping behind on production deadlines, brands can monitor what's happening on the production floor, even from thousands of miles away. In an instant, you could offer employees incentive pay to speed up production or choose a different shipping method to shave time off delivery. You could also reprioritize upcoming production orders ensure you'll meet your deadlines for your most important customers.


Our customers typically experience between 20-30% improvement in productivity or cost savings using Exenta Shop Floor Control — all while enjoying real-time visibility and control needed to reduce costly chargebacks.


Sign up for a Shop Floor Control demo and learn what it could do to improve timely and accurate deliveries to your retail partners.


EDI mistakes can be a prominent source of chargebacks if you lack true automation, integration with critical supply chain systems like ERP, and key functionality to scan transactions for mistakes prior to delivery. Generally the mistakes for chargebacks come from an EDI transaction that goes out unchecked. In other words, you don't have the ability to see that the transaction is missing key data such as a product size, weight, quantity, etc. As soon as you send out the ASN without all of the fields filled in properly, you've probably incurred an immediate chargeback from the retailer.


With the proper EDI automation in place, you'll be notified that there's something missing automatically and you will be able to proactively review the EDI transactions and correct mistakes before electronic paperwork goes to your customers. Exenta EDI is built into our next-generation Exenta ERP, and it was designed to be extremely easy to set up and to use. Every task is completed in one place without any need for third-party translators or other apps.


Schedule an Exenta ERP demo today and see how our EDI's automatic checks and notifications can help your team produce flawless paperwork for your trading partners, including POs, ASNs, invoices and much more.
Without good EDI software in place, it is likely that mistakes are being missed and costing your company money. Contact us today to learn how Extena's EDI software can help reduce chargebacks and lower costs for your company.

Back