EXENTA BRINGS A FRESH APPROACH THAT DELIVERS A SIMPLER, BETTER WAY.
"As a complete start-up, we needed to be totally focused on how to establish our competitive edge, launch our products, and build our customer base. Exenta lets us do all that and more. Exenta fits our current needs, and will easily give us the ability to scale as we grow." – David Cropper, CIO, Mamiye Brothers Inc.
✓ Optimize Management & Reporting
✓ Streamline Receivables and Payables
✓ Ensure Accounting Standards Compliance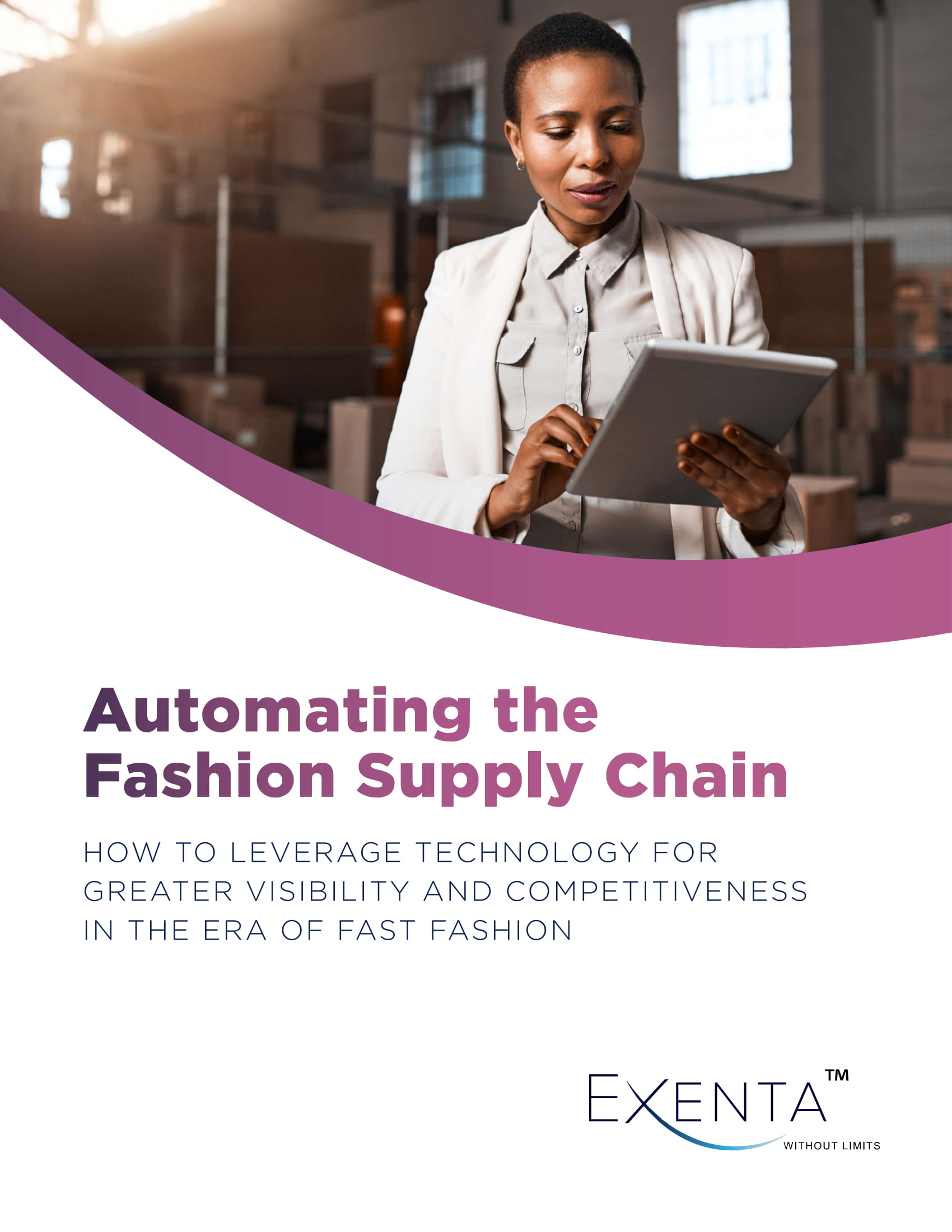 Read Our FREE Whitepaper
and learn how to bring efficiency to the five stages of the Fashion Supply Chain
DOWNLOAD NOW
See How Exenta Measures Up!
Request a copy of our Fashion and Apparel ERP Software Comparison Guide.
Listen To What Our Customers Have To Say
Read our Whitepaper on Fashion and Sewngoods Manufacturing Best Practices >
The Simplest Path From Concept To Consumer
A/P Payment
✓ Consolidation of A/P Items for Payment
✓ Automatic/Manual Posting
✓ Automate Check Creation
✓ Reverse Entry
✓ Document and Note Attachments
Bank Reconciliation
✓ Track Checks Presented to Bank
✓ Track Checks not Cleared
✓ Account Balancing
G/L Budget and Forecasting
✓Budget by Financial Entity
✓ Budgets by G/L Year/Month
✓ Enter Multiple Budget Versions
✓Report on Budget vs. Actual
Accounting Periods
✓ Allows by Company, Entity and Division
✓ Allows Period Reopening
✓Allows Posting to Past Periods
✓Allows Posting to Future Periods
✓Period Close by Sales, Cash, Inventory, Manual Docs, A/P
Vendor Invoice Maintenance
✓ Production Expense Entry
✓ Non-Production Expenses
✓ GL Variances Entry
✓ 3-Way Match
✓ Invoice Approvals
✓ Automatic Journal Creation
✓ Creates A/P payment Item
✓ Document and Note Attachments
Fixed Asset Management
✓ Track All Fixed Assets
✓ Fixed Asset Valuation
Plant & Equipment
Buildings
Fixtures and Fittings
Long-term Investments
Machinery
Vehicles and Heavy Equipment
It's your choice. Stay with an inefficient legacy system and isolated data streams, or make the move to our next-generation enterprise technology and take your business into the future.
Related Articles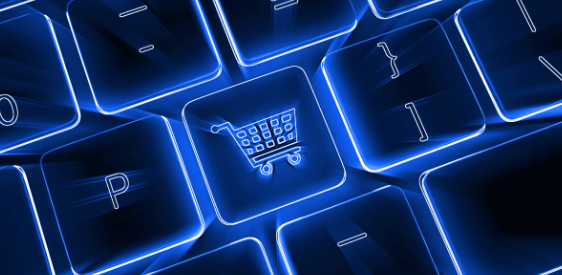 How to Effectively Make the Transition from Retail to E-commerce
Feb 25, 2021
Online shopping has risen steadily over the last decade, and the Covid-19 pandemic has given it an unprecedented push. According to Digital Commerce 360 estimates, consumers spent $861.12 billion online with U.S. merchants in 2020, which is a 44% increase year over year…