PLM REVO - Cloud PLM Software Solution For Fashion Companies
As consumers demand faster and more innovative products, fashion and soft goods brands and retailers are challenged to evolve with the times. To remain competitive in fast-paced and competitive markets, companies need to find better ways to grow revenue while reducing costs. With no time to waste on a complex and cumbersome PLM system, it's time to take a fresh look at cloud-based fashion PLM software.
Representing a revolution in PLM, Exenta's apparel PLM software for the fashion industry has the power to turbocharge your product lifecycle. Our PLM system eliminates data entry and automates time-consuming processes. By initiating this efficient path from concept to customer, products are accelerated to the market faster, global collaboration is simplified and designers can focus their energy on the creative process.
EXENTA PLM REVO TURBOCHARGES YOUR PRODUCT LIFECYCLE.
"For the creative type like me and my designers, the look of a program is important. If it looks good, it makes you want to open the program. PLM REVO's search navigation and filters are great, you can find things quickly and any kind of speed you can add it to your job makes everything easier. Especially with a business like ours, time is of the essence." – Julie Keller, Designer, Krazy Kat Sportswear
PLM Software Key Advantages
✓ Grow Revenue while Reducing Costs
✓ Accelerate Design, Development & Sourcing
✓ Enhance Design Creativity & Productivity
✓ Boost Calendar/Process Visibility & Control
✓ Streamline/Automate Frontend Processes
✓ Foster Team & Supply Chain Collaboration
Extenta PLM Software Plug-in for Adobe Illustrator
The companion Exenta PLM REVO™ Design Plug-in for Adobe® Illustrator® enables designers to launch new concepts, contribute to and use information from fashion PLM software without ever leaving their design software. The web-based/cloud/mobile solution streamlines approvals, change management, line selection, vendor quotes and bids, compliance and other global processes. Real-time information and analytics keep everyone working on the same page, and our apparel PLM software supports better-informed and more timely business decisions.

Whether considering your first PLM system or an upgrade from your legacy fashion PLM software solution, a standalone or enterprise-integrated solution, we invite you to discover the evolution of PLM systems at Exenta.
Read our Whitepaper on Fashion and Sewngoods Manufacturing Best Practices >
The Simplest Path From Concept To Consumer
Communication
✓ User & Team Notifications
✓ System-Wide Commenting
✓ Client Based Labeling
✓ Assignments & Handoffs Through Design Milestones
Tech Pack Development
✓ Multiple BOMs & Measurement Pages
✓ Measurement/Grading Views & Templates
✓ Drag & Drop BOM Ordering With Colorway Pitching
Line & Seasonal Management
✓ High-Level Plans by Attribute
✓ Line Sheets/Presentation Boards
✓ Seasonal Calendar Management
✓ Design Color View
Advanced Platform
✓ Adobe Illustrator Plug-in
✓ Data Import Suite
✓ Mobile-First Design
Material & Sample Tracking
✓ Sample Evaluation
✓ Design Material Approvals
✓ Personalized Email Notifications to Vendors
Sourcing & Costing
✓ Cost Sheet/Quote Configurable Fields
✓ RFQ/Quote View For Mass Approvals
✓ Costsheet & Quote With BOM Comparisons
It's your choice. Stay with an inefficient legacy system and isolated data streams, or make the move to our next-generation enterprise technology and take your business into the future.
Related Articles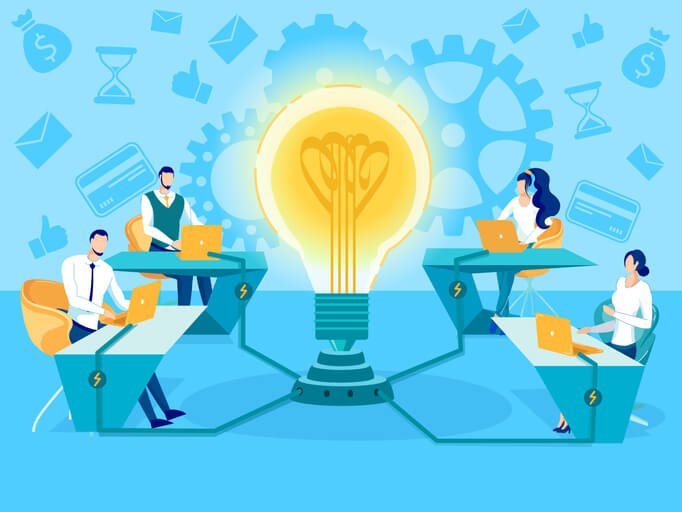 Remote Collaboration and the Power of Cloud-based PLM
Jun 6, 2020
The pandemic has given so many of us an opportunity to experience remote work, and as a result, many fashion and apparel companies are evaluating how well their systems support remote teams. Today, after several months of working through the design and collaboration process…