As consumers demand ever faster and more innovative products, fashion and soft goods brands and retailers are challenged to evolve with the times.
To remain competitive in these fast-paced and competitive markets, companies need to find better ways to grow revenue while reducing costs. With no time to waste on complex and cumbersome systems, it's time to take a fresh look at PLM.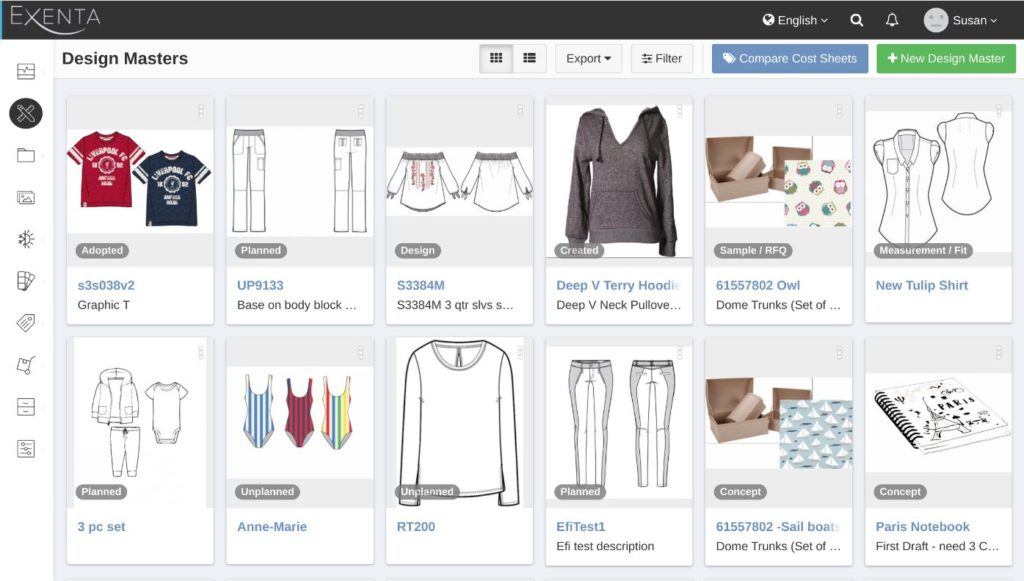 Representing the latest evolution in PLM, Exenta™ PLM REVO™ has the power to turbocharge your product lifecycle. Taking the user experience to a whole new level, it eliminates much of the tedious data entry to keep designers creative and automates time-consuming processes to speed products to market and simplify global collaboration.
KEY ADVANTAGES:
Grow Revenue while Reducing Costs

Accelerate Design, Development & Sourcing

Enhance Design Creativity & Productivity

Boost Calendar/Process Visibility & Control

Streamline/Automate Frontend Processes

Foster Team & Supply Chain Collaboration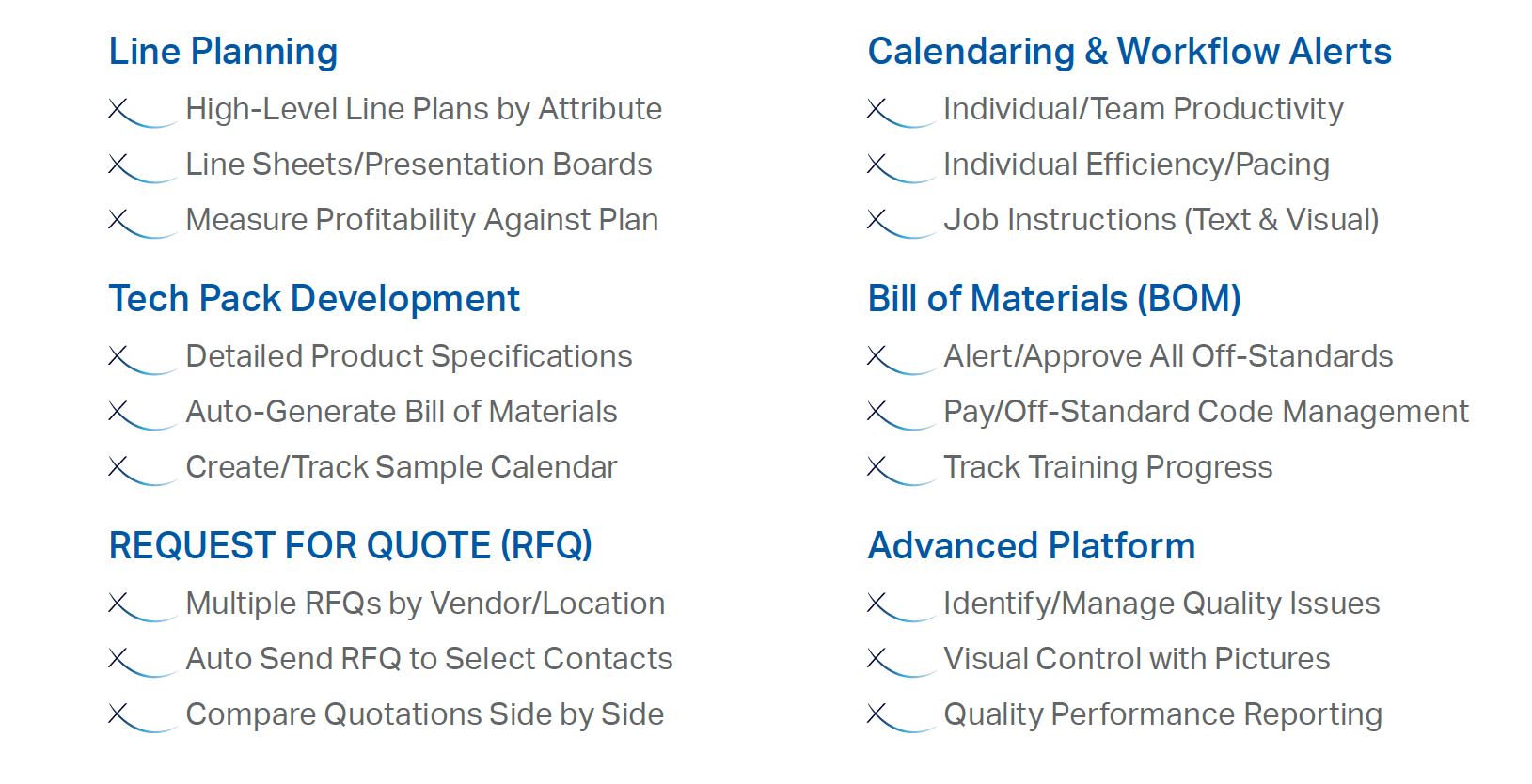 The companion Exenta PLM REVO™ Design Plug-in for Adobe® Illustrator® enables designers to launch new concepts, contribute to and use information from PLM without ever leaving their design software. The web-based/cloud/mobile solution streamlines approvals, change management, line selection, vendor quotes and bids, compliance and other global processes. Real-time information and analytics keep everyone working on the same page and supports better-informed and more timely business decisions.
Whether Considering Your First System or an Upgrade from Your Legacy PLM, a Standalone or Enterprise-Integrated Solution, We Invite You to Discover The Evolution of PLM.
EXENTA PLM REVO™ TURBOCHARGES
YOUR PRODUCT LIFECYCLE.