Apparel Industry Leaders Prepare for 2023 and Beyond at Texprocess
by Staff Writer | April 14, 2022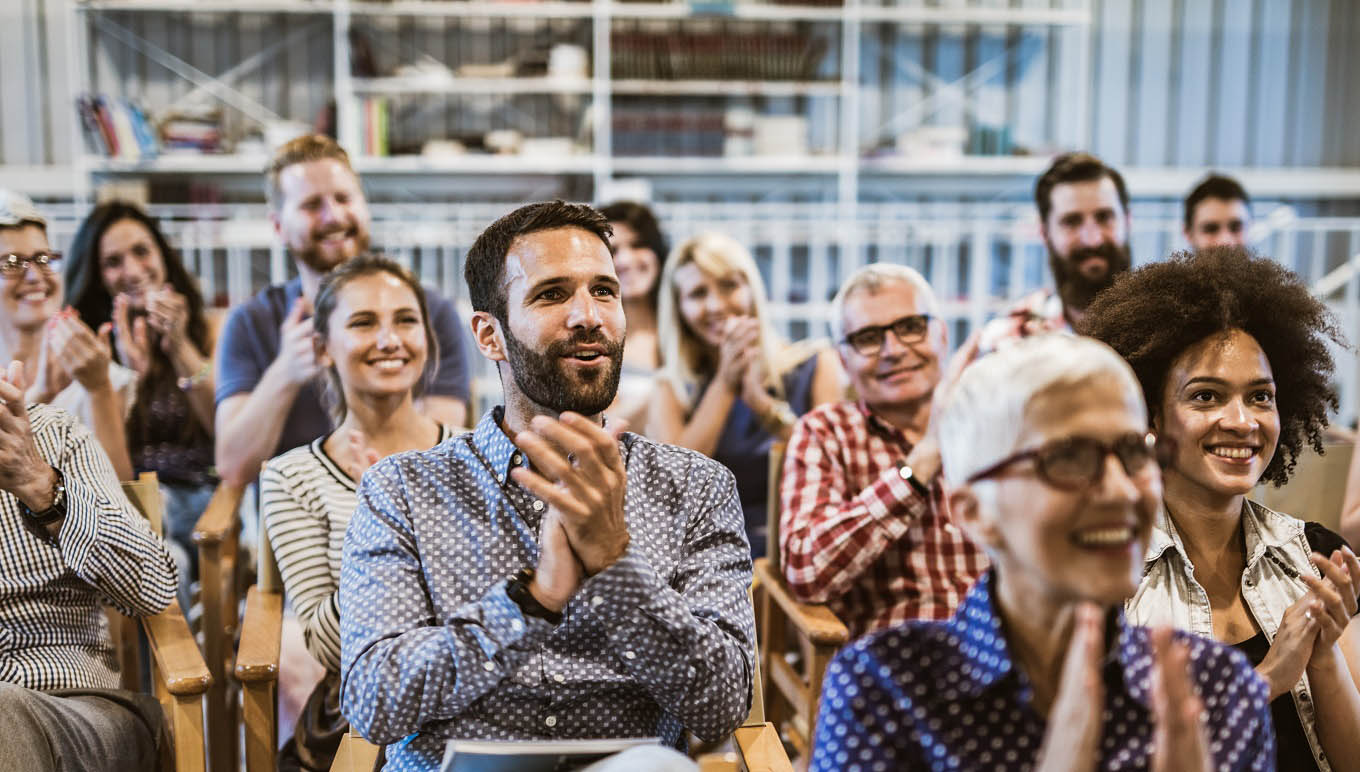 What Is Texprocess? Everything About the Event
Texprocess is only a few weeks away. You might be wondering – what is Texprocess?
Texprocess is the leading international trade fair for processing, textile and flexible materials. No matter what your role, the annual event in Atlanta, Georgia will give you fantastic opportunities for networking, learning and discovering new products and technologies to help you face the most pressing issues of the sewn products industry.
Here's your guide to what Texprocess is, and why you might want to join us.
---
What Is Texprocess?
Texprocess is an annual event that brings together the international retail, brand, manufacturing executives and professionals in the sewn products industry for networking, learning, diversity and opportunity. It's an experience that celebrates the apparel and sewn products industry and enhances customer success. Texprocess is where textile innovators from all over the world gather to learn about the latest technology, discuss important issues, and learn about the future of the industry.
Attendees can find:
Innovation. Discover new products, technology and advancements. Exhibitors from around the world showcase their latest innovations for the production of sewn products.
New Business. With over 170 different exhibitors from 82 different countries and all branches of the industry, attendees can find and cultivate limitless new business opportunities.
Diverse Product Groups. Texprocess features different product groups that represent the entire spectrum of the sewn products industry.
Education. Learn from industry experts how to expand your expertise and gain a competitive edge.
---
When and Where Is Texprocess?
Texprocess '22 takes place May 17-19 at the World Congress Center in Atlanta. For international visitors that are unfamiliar with the city, Atlanta has tons of great things to do after the conference ends for the day. With world-class dining, sports, nightlife and culture, Atlanta offers the best of Southern hospitality combined with cosmopolitan flair. It will be hot in May, so be sure to bring appropriate attire.
Sponsored by SPESA, the trade show kicks off with a special reception on Wednesday, May 17th at The World of Coca-Cola. On Thursday, Messe Frankfurt hosts an evening reception at Der Biergarten and features German food, beer and music.
Of course, the event planners have made health and safety the top priority at this year's event, so they have added in extra measures to ensure the well-being of everyone that attends.
---
Who Goes to Texprocess?
In previous years, more than 45,000 registered attendees from all over the world attended the event. Attendees and exhibitors come from every sector of the industry, and every size of business.
Texprocess is the gathering place for anyone in the sewn products industry. Of course, we'll be there at booth #633 to talk about our Shop Floor Control software. It doesn't matter whether you're a startup or a Fortune 500 company—Texprocess is one of the best networking and educational venues in the industry.
---
What Happens at Texprocess? What Can You Expect?
Texprocess is the best way to understand the forces driving the sector. At this symposium, you can discover new industry technologies, find new products and learn about emerging trends. You can attend sessions and workshops where you'll get inspiration from industry expert insights and the latest research. Students can showcase their talents and grow their careers.
Here's what you can expect from Texprocess:
Texprocess always hosts thought leaders and industry pioneers. The exhibitors are at the cutting edge of the industry. In the breakout sessions, attendees can learn about new tools, technologies, tips and tricks to help their companies become more efficient, more profitable and more sustainable. This year, some notable talks include Robotics and Automation in Sewing, Examining Global Trade in the Apparel Supply Chain and The Circular Economy: Is Sustainability Real? Be sure to take some downtime to enjoy one of the hosted events or visit the city.
---
Can I Schedule a Meeting With Your Team?
Exenta from Aptean's apparel industry solutions are designed to meet the specific challenges of fashion and apparel businesses. Using our decades of industry experience and expertise, we understand your company's particular requirements, and have designed our platform to alleviate your challenges through robust, accessible and scalable solutions.
We hope to meet you at Texprocess and discuss how you can overcome your complex challenges with our Shopfloor Control platform and introduce you to our complementary network of solutions.
Click here to request a meeting with the Exenta from Aptean team during the Texprocess 2022 show, booth #633
For more information about the event, visit the website.
Interested to learn more about our industry-specific software solutions? Contact one of our experts today.

Back