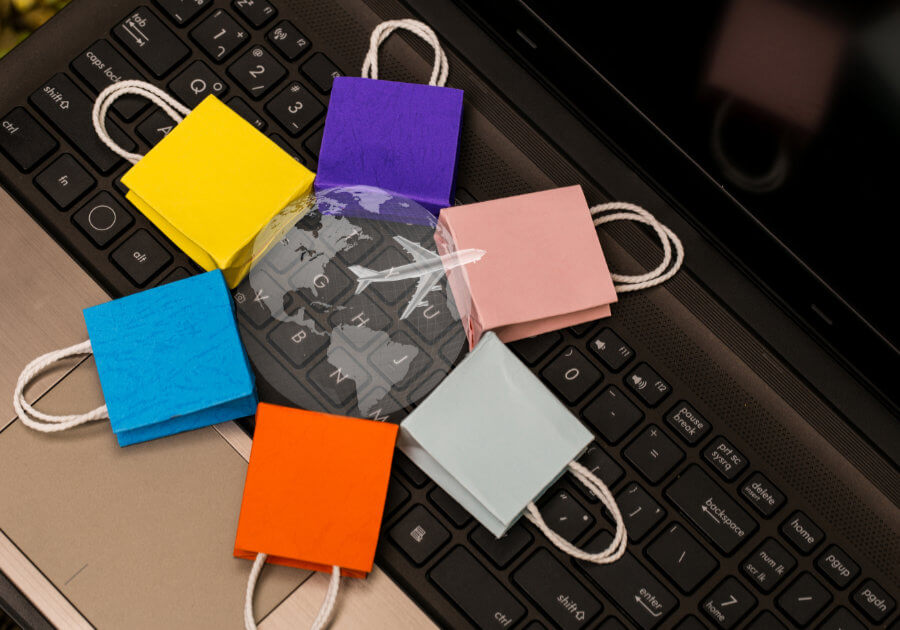 In the fashion industry, your supply chain has a major impact on the customer experience, with significant long-terms effects on business relationships and the bottom line. At the end of the day, your business is a supply chain, because it's all about moving products from the design board to the factory and ultimately to the point of sale. If you overlook the importance of your supply chain and fail to ensure sufficient visibility and reliability, you do so at your own risk.
Consequences of Weak Supply Chain Management
Late shipments and other supply chain issues will typically result in chargebacks from your customers, which drain your profit margins. As a result, you end up with less capital and it becomes that much harder to invest in your business. It's a bit ironic: the problems in your supply chain cost you money, which makes it more difficult to fix those same problems.
However, chargebacks aren't necessarily your biggest challenge in most scenarios. Your customer relationships are what really matter, because these don't just represent incremental profits, but entire revenue streams that your business depends on.
A weak, unreliable supply chain will encourage customers to seek an alternate supplier for their products. Even if one late shipment doesn't break a relationship, it will damage your customer's trust in you. The need to expedite shipments to cover weaknesses in your supply chain can become quite costly, and you may need to incur other extra costs to recover the relationship and ensure consistency for future deliveries.
Competition is Fierce in the Globalized Fashion Industry
Today, your customers have more choices than ever before. It's become incredibly easy to shift production lines from one factory or country to another, so it's critical to keep customers satisfied by consistently delivering the right products at the right time. An empty store shelf is a worst-case scenario, both for retailers and brands.
If you leave your customers hanging one time too many, it can be the end of your relationship, so it is essential to have real-time visibility and control over your supply chain. This gives you the ability to manage expectations and make adjustments to production and shipping plans, which can mean the different between maintaining a positive working relationship with a customer—or losing that relationship to a competitor.
For example, imagine you are trying to fulfill a large order for an important customer, and there is a technical problem at your manufacturing facility or a labor strike at a critical port of entry. If you're just waiting for someone to email you, it might be too late to do anything by the time you find out about the issue. If you could receive an alert as soon as the order gets off schedule, you have options to react and manage the situation. You may be able to get out an expedited shipment from another location to cover the short-term demand, or make other adjustments in your supply chain to avoid further problems down the line. At the very least, you can alert your retail partners as far in advance as possible so you maintain trust in the relationship. Nearly half of all apparel brands rate their supply chain communications as "fair or poor" at best. It's likely not a coincidence that about the same segment of the apparel industry has yet to adopt technologies to enhance the supply chain such as ERP and PLM.
Real-Time Supply Chain Visibility Enhances Your Organization's Core Strengths
When you have real-time visibility into your supply chain, you can continuously optimize your decisions regarding where to produce your products, how to deliver them to customers, and the best ways to balance competing concerns about cost, speed, and consistency.
Exenta is 100% focused on enabling fashion companies to meet these needs by supplying industry-leading supply chain management technology. Our solutions not only make it easier to manage products in the manufacturing and shipping environments—they also empower you to engage your partners more effectively on all issues related to your supply chain. With Exenta, you have the ability to interact with suppliers in real time to model "what if" scenarios so you can make decisions strategically, from a completely informed perspective.
For example, if you decide to move a production line from one facility to another, or change shipping arrangements to get to market faster, you need to have full visibility into how that choice will affect you, your customers, and your bottom line. This is what Exenta provides, so you can focus on strengthening relationships. Rather than juggling data behind the scenes and struggling to make ends meet, you'll be able to give real-time answers to customers' questions and work together to stay ahead of a constantly changing market.